Go for a leisury stroll or take on a mountain to raise much-needed funds for home nursing services for sick children
This October, the #UpTheHill2021 challenge is inviting people all over the country to get active and walk, run or cycle up a hill, all to raise much needed money for the Jack & Jill Children's Foundation. Money raised will support the charity's home nursing service, currently caring for 396 sick children in Ireland. Registration is just €18 – the cost of one hour of specialist home nursing care for very sick children.
Getting involved is easy. Simply decide your date and location, invite your group (or go solo), then register to let Jack & Jill know you're on board. They can send you a colourful 'Up the Hill' eco-friendly banner and you can order an exclusive Jack & Jill Beanie.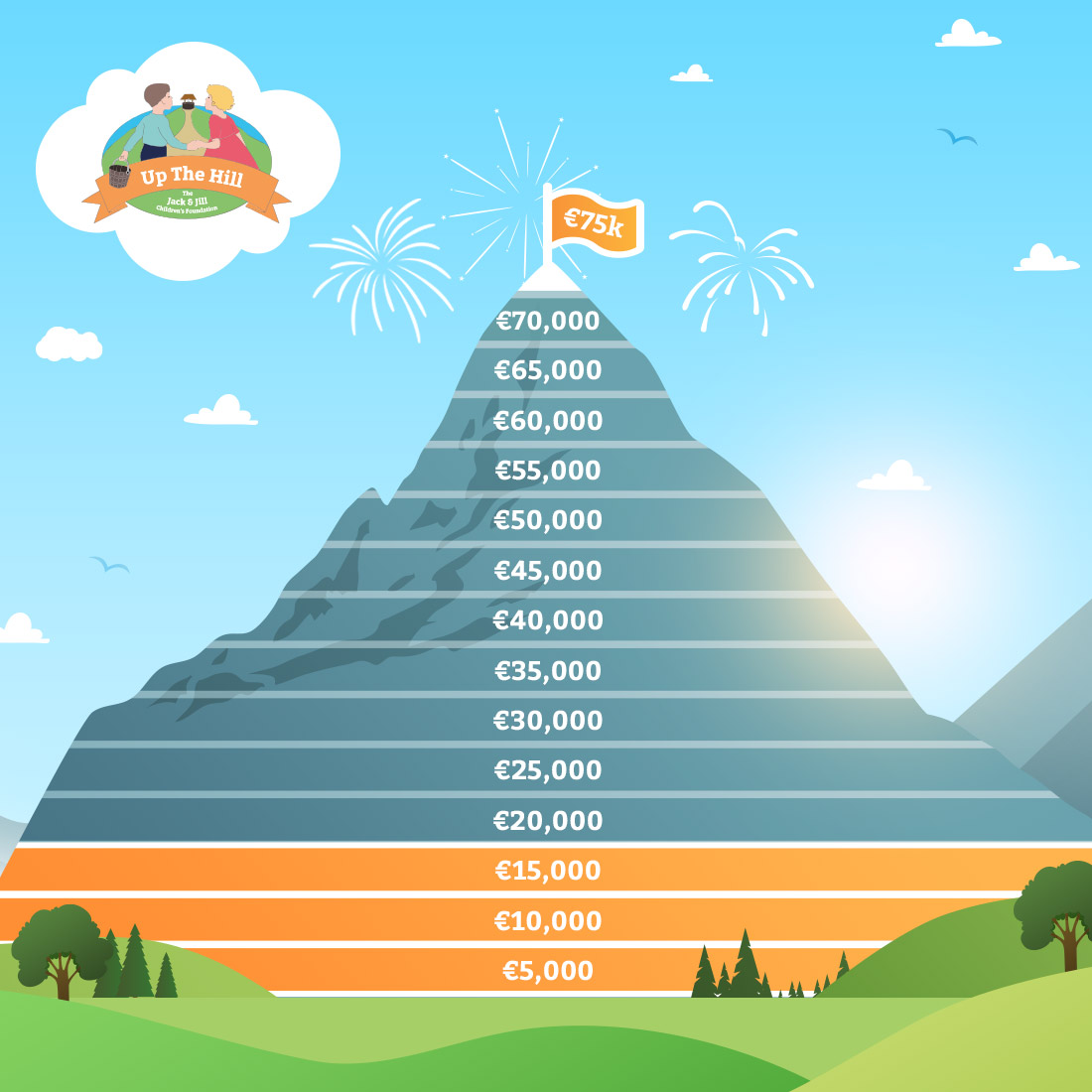 Be inspired
Comedian and radio presenter, PJ Gallagher, embarked on an epic 17km 'Hill to Hill' challenge on October 1st to launch the #UpTheHill2021 campaign for the Jack & Jill Children's Foundation. Live on air, the Radio Nova breakfast presenter cycled his own Penny Farthing from the Summit Inn, Howth, to Hill 16 in Croke Park to raise awareness for the campaign and inspire the public to see what they can do to help raise funds for Jack & Jill throughout October.