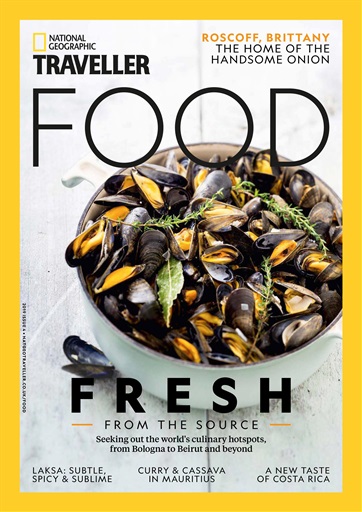 The east coast food scene was selected as one of world's best, alongside San Sebastian in Spain, Bologna in Italy and Western Cape in South Africa and more, in National Geographic Traveller Food.
It's the worst kept secret that Irish food is amongst the best in the world, and now it is out! It should be no surprise that our little island has been included in a round up of the best food destinations in the world in National Geographic Traveller Food, a quarterly magazine.
International travel experts contributed to the feature, with Irish travel and food writer Pól Ó'Chongaile recommending the Boyne Valley as his foodie destination of choice in Ireland. He writes: "Less than an hour north of Dublin lies a cluster of castles, cairns, high crosses and 5,000-year-old passage tombs. While its heritage hits are well-known, the Boyne Valley's sprouting food scene is a more recent development. From craft beer and cider to fresh seafood and unexpected treats such as Irish smoked garlic and blue cheese, there's a growing sense of place on the plate."
Pol's top recommendations for a bite to eat? Head to Fisherman's Catch to warm up with a bowl of chowder after a bracing walk around Clogherhead. Then stop by Eastern Seaboard in Drogheda to discover exciting takes on local produce. If you're an oyster lover, head north to the Glyde Inn, and also try the crab claws and hake with purple heritage potatoes. He also gives a nod to Slane Castle distillery's excellent tour.
If you can't make it east, he recommends exploring the artisan food scene in the Burren instead.
To find out what other destinations around the world made the list, click here.
Read next: