Familiar with that last-minute-panic that strikes as soon as the sun comes out and you realise that your legs are looking pasty? Here are some fake tan products you can use for an instant glow or to add as a quick extra step to your usual routine so that you have a glow at all times.
For a natural glow on the face:
If you already have a good moisturising routine and don't want to swap for a gradual tan, then this is the answer. Just add a few drops of your chosen shade of Isle of Paradise to your favourite moisturiser for a gorgeous glow on your face. Peach is light, green is medium and violet is dark, and you can add 1-12 drops to your moisturiser, so the finish is really customisable to your taste. It promises to leave a streak-free finish. It's also cruelty-free, vegan, and organic.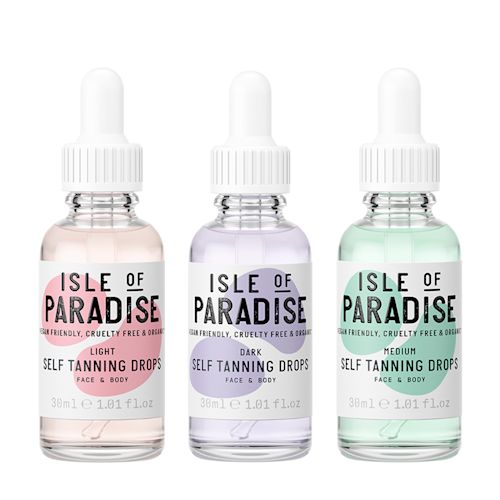 This promises to work with any day or night cream, thanks to a high-precision dosage. Just add one, two or three drops to your moisturiser, mix in your hands to warm it and apply as normal. Aloe vera extract keeps skin soft too. Just don't add the drops straight to the bottle of moisturiser, always mix as you go and never apply the drops on their own to the skin.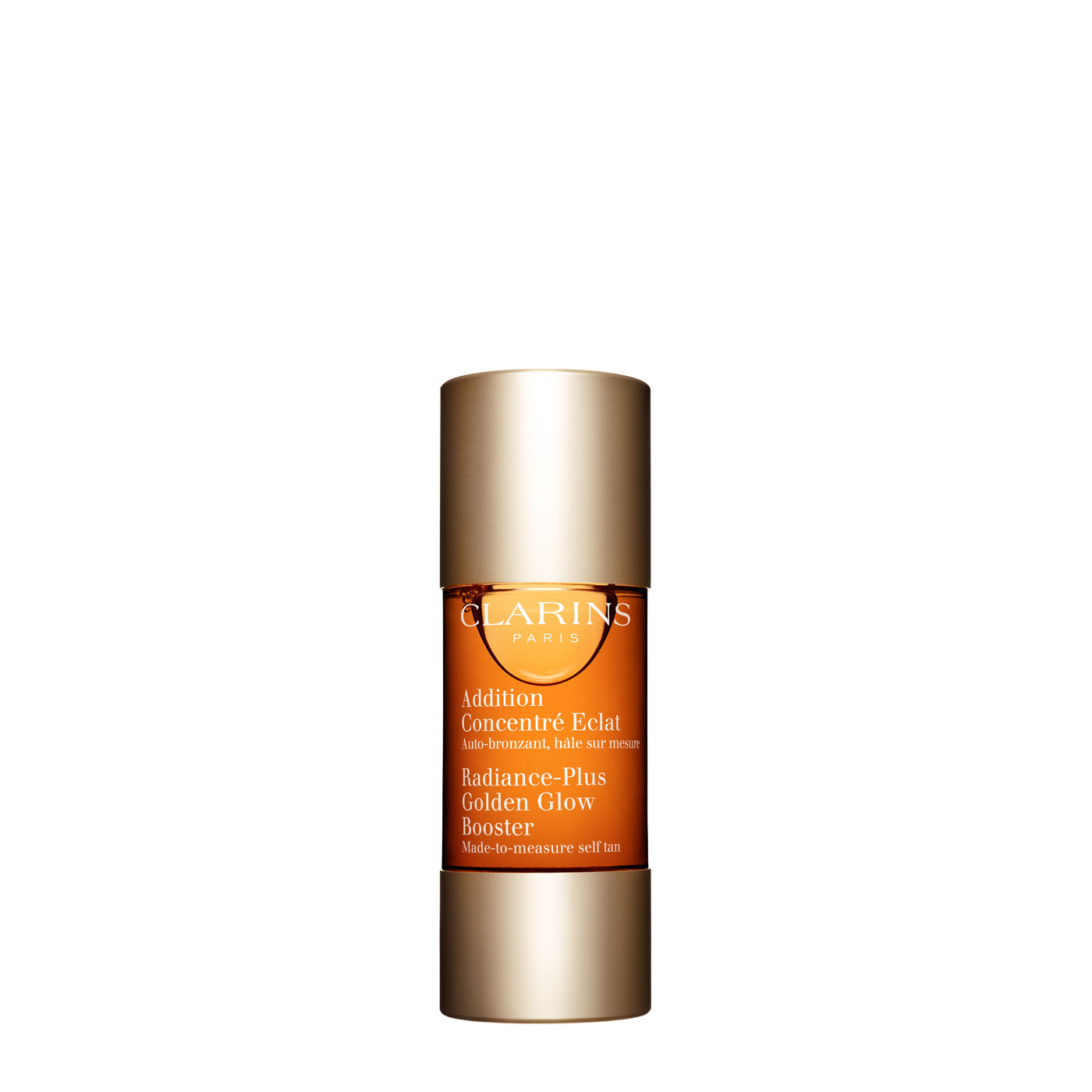 Just one application is all you need to get a natural looking glow. It's ultra-light and clear, and all you have to do to apply is spritz over the face with no need to rinse off. It develops over 4-8 hours and the tropical scent is much more pleasant than that tell-tale fake tan smell. If other tans make you break out than try this one.
Advertisement. Scroll to continue reading.

For hydrated skin:
As well as the colour-correcting actives the brand is known for, this easy-to-use product also contains avocado, chia seed and coconut oil to hydrate skin. It also contains the Superbalance Complex, which is designed to ease redness and calm the skin, which makes it handy for sensitive skin. Application is easy, just mist over skin until saturated. Blend with a mitt, then the tan will develop in four to six hours, so don't get it wet in that time.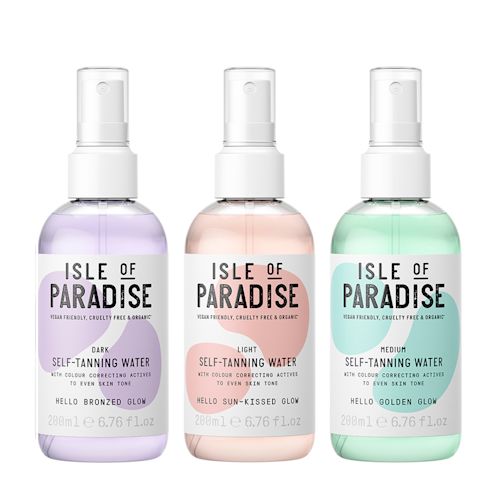 Natural anti-ageing and hydrating ingredients like raspberry and gingko biloba give the skin a moisture boost. This formula will not transfer, as it is clear like water. The formula is fast-drying and will develop in 4-6 hours. It's also vegan and cruelty-free. Apply with a mitt in circular motions, using two-three pumps at a time.
For days you need to look instantly bronzed:
This is an oldie but a goodie. The new water-resistant formula will prevent any tan nightmares you may recall from your teenage years. It lasts up to 24 hours, washes off easily with soapy water and won't transfer on to your clothes, making it one of the handiest options for a quick bronze fix.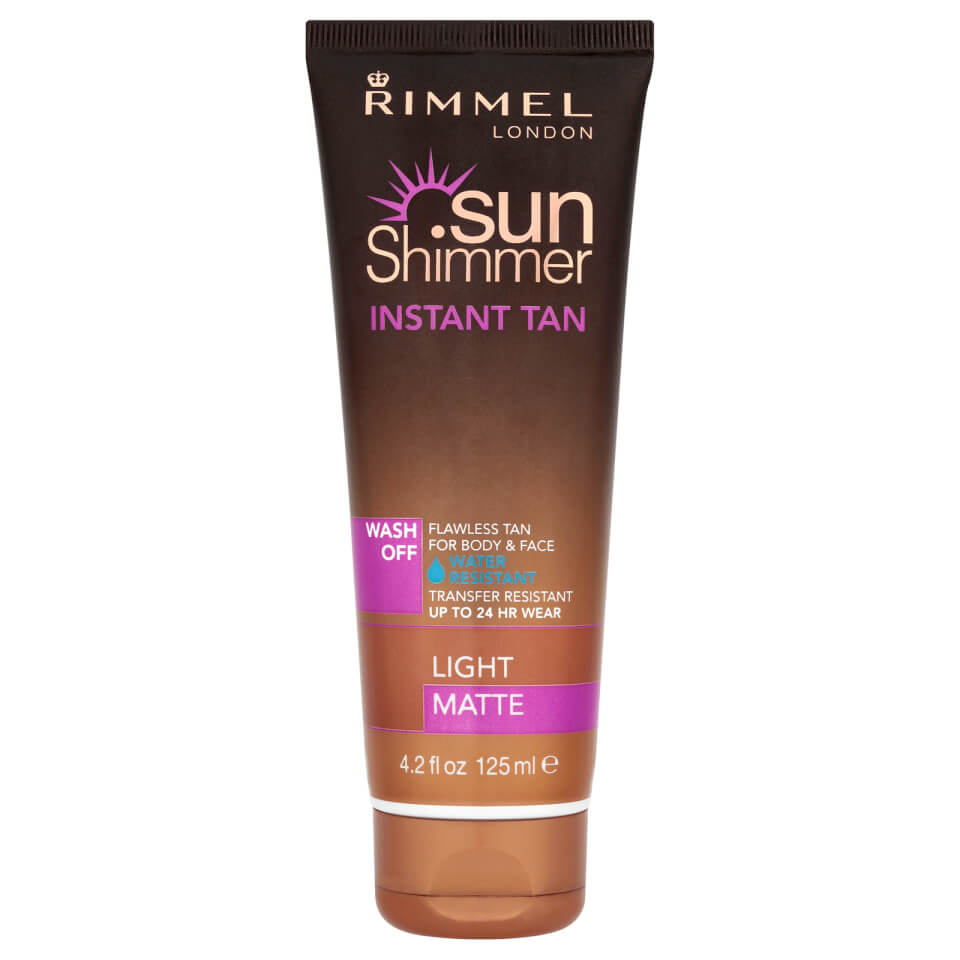 Pricy, but this is a product to have in your arsenal for days you really want to look luminous. It's an instant tan, so you don't have to worry about developing time, you can get the finish you want and wash it off in a flash too. But it is the powerhouse ingredients that make this tan special. FermiProtect is a wild shiitake extract that protects collagen fibres in the skin to keep it looking supple. Caffeine helps to tackle puffiness, and organic aloe vera and allantoin soothes. Menthol and the cooling metal roller applicator both help to refresh the skin too. And as Charlotte Tilbury fans will expect, inside there is a precious metal shimmer to give the illusion of longer, leaner limbs. To apply, just roll the applicator down the centre of the limbs and blend outwards for a slimming finish.
Gradual tans that really won't streak:
People might associate Cocoa Brown with a dark colour but actually this tan is a very subtle shade which is ideal if you just want to warm up your pasty skin. It's super affordable and can be applied daily to build to a light colour.
This gradual tan gives a deep natural colour that will convince people that you're just back from holidays. Only one or two applications should be required to get a strong colour.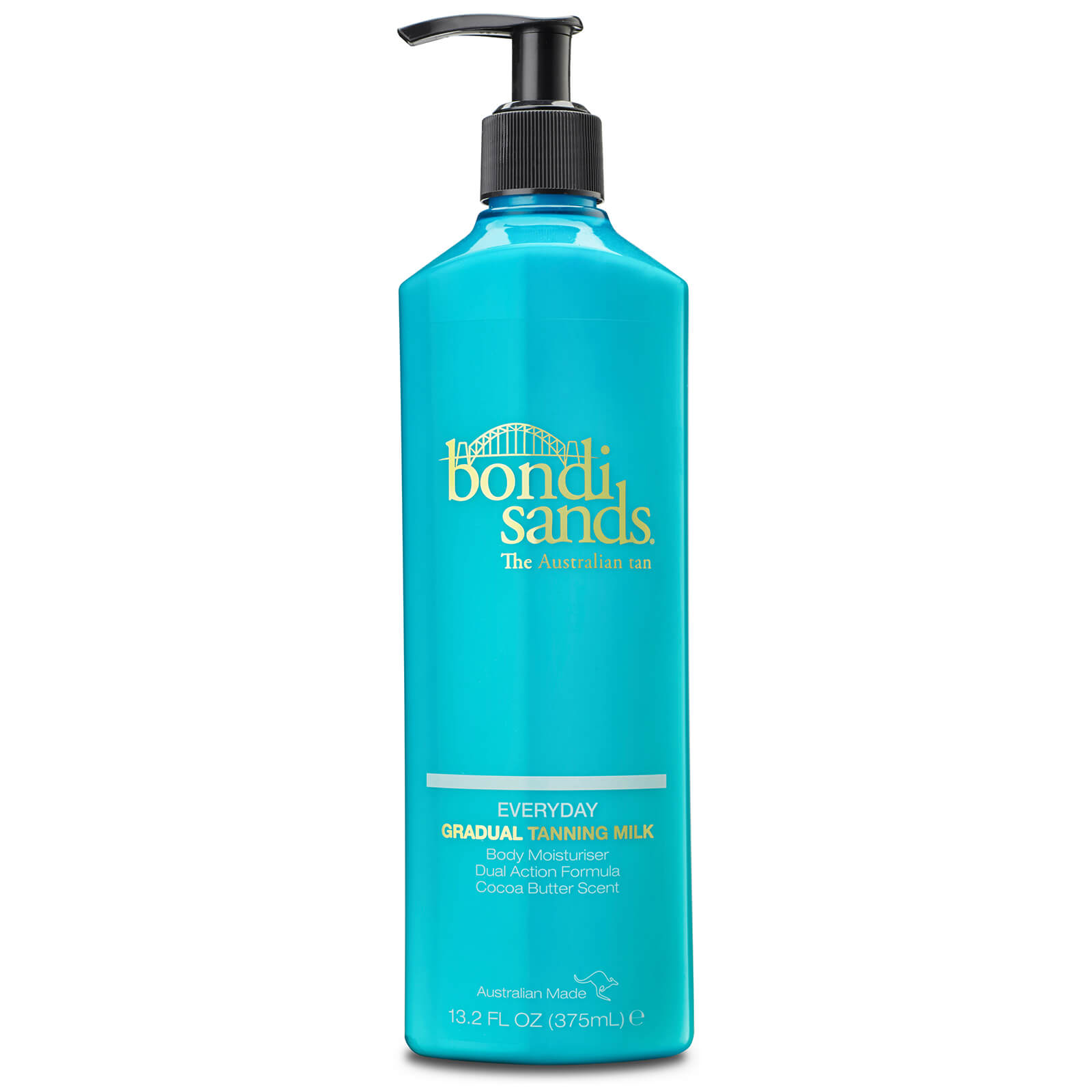 Tans you can wash off pretty much straight away:
Just apply while your shower is heating up. It really develops that quickly, which makes this one of the handiest products out there. Start applying where you want the darkest colour (so your legs!) and the rinse off.
This pre-shower mousse develops in just 9 minutes. Apply the mousse, wait 9 minutes and rinse off in the shower for 45 seconds in luke-warm water. This fake tan is also vegan-friendly and doesn't have that tan scent.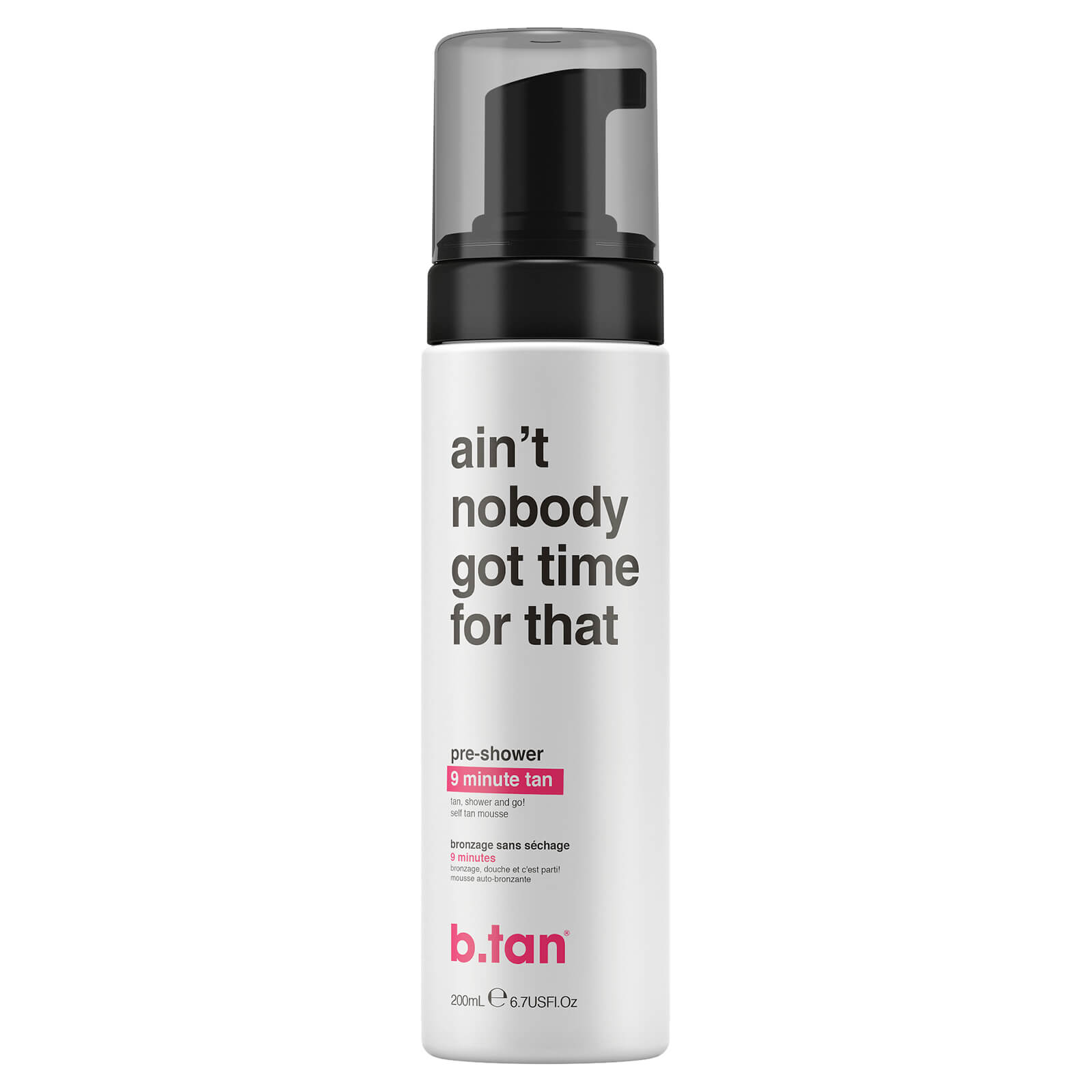 Tan you can throw on quickly before bed:
This lightweight mousse glides on and is quick drying, so it's a perfect last-minute fix before bed to wake up with golden skin. The strawberry scent is perfect for people who can't stand the biscuit smell of most tans. Just shower off six-eight hours later for a tan that will last 3-5 days.
The rapid drying mousse will have you ready to get under the covers in 60 seconds. The light formula also has a hydration system that ensures that the tan wears off evenly. You can also choose your shade — leave the fake tan on for two hours for a light colour, three for a medium and six plus for a dark shade. Leave it overnight for the darkest results.
Heading away? Pack these solid bar beauty products in your carry-on.