From parking and wheelchair access, to toilets and lifeguards – here's a quick guide to some of the best places for sea swimming in Ireland
Image via Lighthouse Dublin
With such a wide coastline and so many options, it can be hard to decide where to go for your next dip. We've put together a guide of some of the best spots for sea swimming in Ireland, including parking accessibility, toilets and more. Don't forget to check the tide before you head out!
Seapoint, Co Dublin
Seapoint needs little introduction for many swimmers in the capital, but the stretch of beach in South Dublin is famous for good reason! With plenty of space, the beach is generally less crowded than its neighbouring Forty Foot. For parking, there are some Pay & Display spots, many of which are free after 7pm. Luckily, the strand is accessible by bus and by DART.  Seapoint has toilet facilities and hosts a lifeguard in the summer months.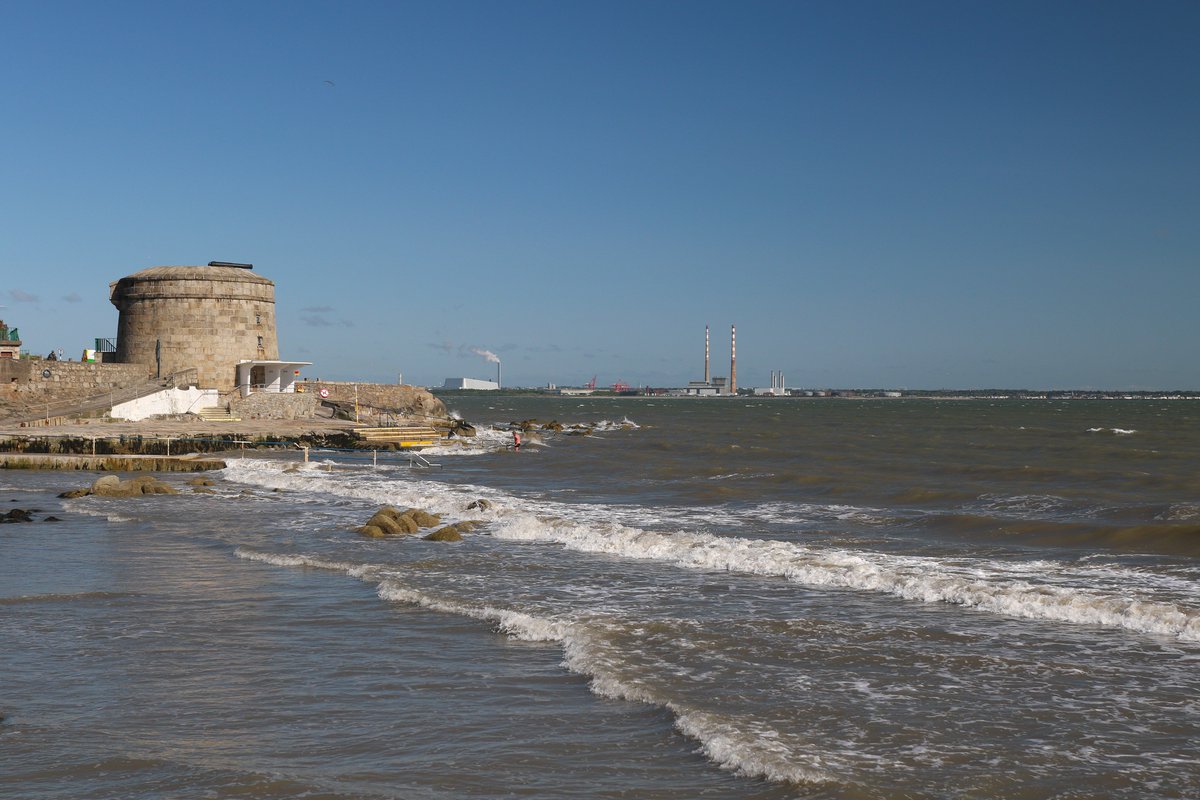 Advertisement. Scroll to continue reading.
Image via DLR Council
Bull Island, Co Dublin
Bull Island is perfect for anyone who wants views of Dublin's outskirts and the nearby mountains. There is parking along the causeway and the beach, and Happy Out is on hand for a post-swim hot chocolate! The water isn't too deep, making it the perfect option for those new to sea swims. The island is accessible by Dublin Bus, or the DART and a short walk.
Image via Dublin Gazette
Vico, Dalkey, Co Dublin
If it's good enough for Matt Damon, it's good enough for us! The Vico Baths in Dalkey are famous amongst Dubliners and A-listers alike, and with good reason. With stunning views along the coast, Vico is a gorgeous spot. The Baths can get very busy in the summer evenings, which means parking can get tricky. Since the entry point is down the hill, it is not wheelchair accessible, and the path can be treacherous at points. Make sure to stick to the signposted route!
Image via Secret Dublin
Ballinskelligs Beach, Co Kerry
Located in the Ring of Kerry, Ballinskelligs should definitely be a stop on your road trip this summer. This Blue Flag beach has toilet and water facilities, as well as a lifeguard on duty. There is parking for up to 50 cars, as well as a coffee shop nearby. It's ideal for both sea swims and sunbathing.
Image via Ireland Highlights
Warren Beach, Rosscarbery, Co Cork
Another one of Ireland's Blue Flag beaches, Warren Beach is a beautiful spot in rural Cork. It has toilet facilities, a lifeguard on duty, and parking nearby. In the summer, these parking spots can fill up fast, so make sure you don't block the main road in.
Image via Ireland Highlights
Ballycroneen, Co Cork
This sandy beach in Cork is off the beaten track, but worth a visit down the windy roads. Thanks to its location, the beach boasts a quieter space even on our sunniest days. There is free parking on-site, which can sometimes overflow to the surrounding paths.
Image via Ireland Highlights
Spanish Point, Co Clare
This Blue Flag beach in County Clare is a sea swimmer's dream! The beach has a lifeguard on duty in the summer from 11 am to 7 pm, as well as toilet facilities and showers. It is accessible for wheelchair users and has parking access too.
Image via Galway Transport
Silver Strand, Co Donegal
Nestled in Malin Beg, Donegal, this secluded bay is a gorgeous spot to spend a sunny day. It's the perfect place to unwind and unplug since there's no phone reception, but make sure you don't go alone! For parking, there is room for around 30 cars, get there nice and early during the summer months and you'll be sorted. There are no lifeguards present, so make sure to observe all water safety advice.
Image via Wild Atlantic Way
Hook Lighthouse, Co Wexford
In the shadow of Ireland's oldest working lighthouse is this rocky bath for strong swimmers. There is parking at the lighthouse for visitors, which many swimmers avail of. With gorgeous views and dramatic seafoam, this is a popular spot for scuba divers. It is advised to visit only in calm conditions, and not recommended for newcomers.
Image via Irish Times
The Wormhole, Inis Mór, Co Galway
Located on the west side of Inis Mór island, the Wormhole pool is naturally formed, with water filling in from underground caves. The site even plays host to the infamous Red Bull Diving Series. You can visit the pool by ferry from Doolin Pier in Clare or Rossaveel in Galway. Make sure you charge your camera for this scenic spot!
Image: Lukasz Warzecha via Failte Ireland
Stay safe
If you're jumping in, do so feet first. We don't always have crystal clear seas, so be especially careful if the water is murky at all.

Don't swim right after eating. Those snacks will taste even better afterward! 

Pay attention to signs in the area, and keep an eye on any local water notices.
While the cold water can be refreshing, it can also be dangerous. Be careful to avoid cold water shock.
If you've chosen your next destination, but don't know what to wear, here are 6 sustainable bikini brands to get you beach ready.