Appreciate local artisan ingredients with an informative and enjoyable getaway at the Celtic Ross Hotel, which will provide plenty of food for thought.
At Irish Country Magazine, we have the amazing privilege of getting to stay in Ireland's top hotels. But conscious that five star luxury is not to everyone's taste or budget, we jumped at the chance to visit the Celtic Ross Hotel in Rosscarbery. Recently named as the best three star hotel in Ireland, we were curious to discover what standard to expect at an affordable price.
We got to try the Celtic Ross Hotel's West Cork Farm to Fork Experience and it was an absolute joy to get to know Irish producers and appreciate what they are creating locally.
The stunning West Cork setting is a brilliant starting point to any weekend away of course. We turned onto the bridge to Rosscarbery on a dark wintry night, to see the lights of the hotel and its distinctive round tower beckoning us from across the bay. We clattered into reception with our bags in tow, shivering from the cold and the rain, to see a roaring fire and glasses of Five Farms Single Batch Irish Cream Liqueur being poured for us. This was the first local product we were to sample that weekend, and it set the bar high. A gorgeous farm-to-table liqueur, we were already pledging to source a bottle before the weekend was out as we strolled up to our room a lot warmer and infinitely more relaxed than when we'd walked in the door.
From farm…
The following morning we woke to a beautiful clear day, with Rosscarbery bay glistening just outside our window. We wrapped up and headed out for a farm walk to get a real sense of the close relationship between the hotel and the producers it works with. Operating as part of West Cork Farm Tours (www.westcorkfarmtours.com), Avril Allshire welcomed us to the free range pork farm she runs with her husband Willie and sons William and Maurice. Handing us a pair of wellies and introducing us to her four charming rescue dogs, Avril explained that she used to babysit for the chef at the hotel, highlighting the close knit community. She talked us through the tireless work she and other local producers put in to promote the artisan food of the region, and it was clear that this was a well-connected woman who was a driving force behind the thriving local food scene. We then strolled out to the fields to find pigs of all shapes and sizes roaming in large enclosures, from colossal Tamworths snorting their hellos at us, to tiny piglets who spent their time scratching their bums off fence posts — yes, it is as cute as it sounds. Avril explained all the work it takes to create their free range pork products on site for their brand Caherbeg Free Range Pork, with a slow food ethos and commitment to rearing their pigs outdoors, 24/7, 365 days a year. They are also keen to innovate to diversify the farm's income — as well as giving farm tours, they produce timber on the farm and have started making a dried meat product known as biltong, which is like jerky meat. Everything the Allshires produce takes time, patience and a love of the land, and seeing it with your own eyes gives an appreciation for what it takes to be an artisan producer who must compete alongside bigger brands.
… to fork
From there, it was back to the hotel for afternoon tea with a twist, as John Power of Beara Distillery guided us through a tasting of Beara Ocean Gin. This unique gin takes its inspiration from the landscape of West Cork. Local botanicals like the seaweed sugar kelp sourced from Ventry Harbour, and the wildflower fuschia so commonly seen along the hedgerows of the Beara peninsula, are paired with sea water to create this uniquely local gin. It was the perfect accompaniment to a decidedly local afternoon tea offering, which included sandwiches of Union Hall smoked salmon and crab, beef and local sauerkraut, gorgeous sweet treats and of course, warm scones with butter, jam and cream.
After working up an appetite in the pool, we reconvened in the restaurant that evening for the West Cork Farm To Fork Menu. We began with a ceviche of smoked hake, served with West Cork sauerkraut and pear, seasoned with dukkha and chilli oil, paired with a glass of the Domaine de la Louvetrie Musadet, a wine with lots of citrus flavours and a clean and fresh mouthfeel. While that course was a personal favourite, the black pudding scotched Devoy's pullet egg with Jerusalem artichoke and buttermilk velouté was one of the standout courses of the night, served with the fruity Domaine de Nancelle Macon Villages Burgundy. This dish summed up what Avril had discussed with us at the farm that day, pairing the pork product with organic eggs from Devoy's Farm in Rosscarbery to create a dish that everyone was talking about for the rest of the evening. For mains, Rosscarbery free range pork belly was married with the flavours of seared scallops, harissa-marinated turnip and biltong from the Allshires' farm, with a New Zealand pinot noir matching it beautifully. Next we enjoyed a flavourful double baked Gubbeen cheese soufflé, all remarking on how another amazing product with an impeccable reputation just happened to be local to the area. We somehow, incredibly, found room for dessert, which had all the flavours you'd want on a winter's night. Clonakilty baked yogurt, with a dash of that delicious Five Farms liqueur, spiced poached apples and Celtic Ross' own granola was a light and homey dessert that perfectly completed the meal. If you remember one recommendation from this incredible menu, make it the sparkling Bera Moscato d'Asti dessert wine — intensely aromatic, just sweet enough and so different. After enjoying such a creative menu showcasing the wonderful products West Cork has to offer, masterfully paired with unique wines, it was no surprise to learn that the hotel had recently been awarded an AA Rosette Award for Culinary Excellence.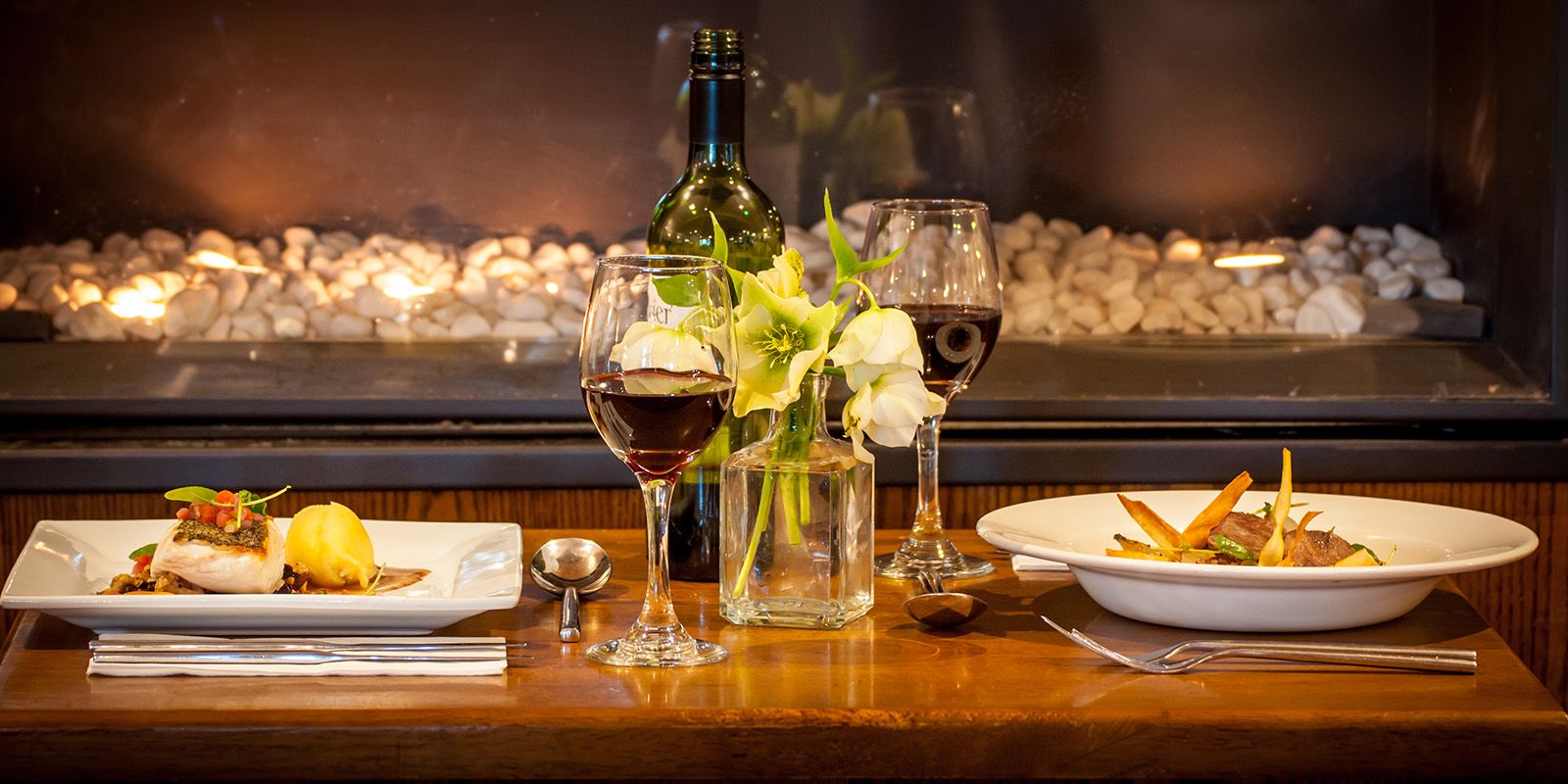 As we hit the road back to Dublin, we remarked at how well we felt after such a weekend of fascinating discussions and wholesome local food. The Celtic Ross Hotel shows that, beyond star ratings there are a plethora of hidden gems to discover, and that championing local is what creates a destination worth travelling to.
Sounds good? The Celtic Ross Hotel is offering this brilliant Farm to Fork experience. Click here for booking information.