New places to go, great offers and brilliant outdoor set-ups around the country
We're so excited to dine indoors, to try new places and spend time catching up with loved ones over a great meal or a few drinks. Business owners all over Ireland have been keeping busy and unveiling new facilities and new restaurants. Here are some ones to add to your list:
Zampas, Dublin
The exciting menu at Zampas Bar and Restaurant at Dublin's Hard Rock Hotel brings the flavours of Peru to the city, with flavourful lunch and dinner options. Lunch dishes start from €9.50 and include pisco and lime bbq chicken wings and spiced beef tacos. For dinner, choose from starters such as the wild white fish ceviche or beef cheek croquettes, and showstopping mains such as the Peruvian-style roast chicken, a 28-day dry-aged rib eye or chargrilled monkfish. Now open to non-residents, you can get three courses with a classic Pisco sour for €45, Sunday to Thursday. zampas.ie 

The Wicklow Escape
The Wicklow Escape is a secluded haven located in Donard, Co Wicklow. Having recently welcomed Head Chef Danni Barry to the team, The Wicklow Escape is now opening its outdoor dining offering at The Fiery restaurant to non-residents.
The four course menu with complimentary wine pairing is priced at €89 per head. Dishes include whipped Ballyhubbock ricotta with beetroot cooked over coal, BBQ Waygu shortrib and flat iron, or whole Lough Neagh trout,  Bookings are open Wednesdays and Fridays with 6.30pm and 7.45pm time slots available. Visit thewickowescape.com/restaurant for more.
Advertisement. Scroll to continue reading.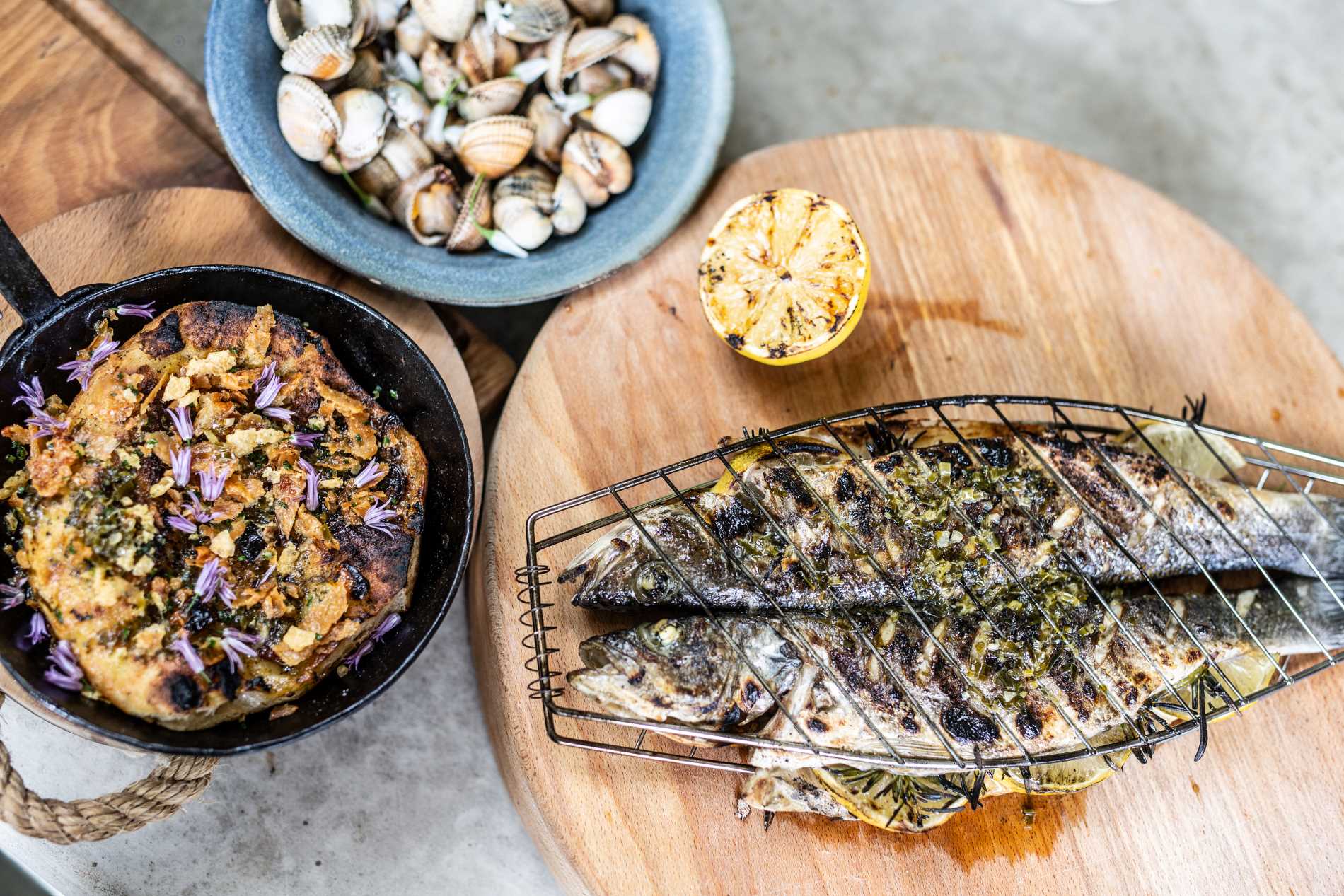 Soul Burger, Kildare
The Kildare House Hotel is now home to Soul Burger, which is an American deep south themed burger bar that also offers an extensive vegan menu. Choose the soul (meat) or soulless (vegan) menu, and order a cocktail or American style malt to have with it. There's lots of outdoor space too, and it's in a great location near Kildare Village and The Curragh. soulburger.ie
The Park Hotel, Dungarvan
The Garden Bar at The Park Hotel Dungarvan has been styled from a disised shopping container, which is now nestled amongst mature trees in the grounds of the hotel. Enjoy your meal at picnic tables or seated at large wooden barrells, as you look out over the Colligan river estuary. The shipping container is now a fully eqipped bar. Open until the end of August, lunch is served Monday to Sunday from 12.30pm to 3pm, Monday to Wednesday order from the Garden menu, and Thursday to Sunday, enjoy the Park Hotel BBQ experience from 5pm-8pm. parkhoteldungarvan.com
Mae, Dublin
Celebrated chef Gráinne O'Keeffe's new venture is all about celebrating contemporary Irish cuisine, located above the French Paradox wine bar in Ballsbridge. The sample menu includes dishes such as grilled scallop with cauliflower, and aged parmesan angolotti with artichoke and leek. Open Tuesday to Saturday for a set menu, and with Covid restrictions, the restaurant can seat 16. maerestaurant.ie