If you're on the hunt for a new signature drink to enjoy at home this summer, try these tipples that celebrities have put their names to
Sarah Jessica Parker has Super Valu to thank for her new wine venture. She's not alone in putting her name to her favourite vino of course, as Kylie Minogue recently unveiled her own rosé brand. The stars are following in the steps of Graham Norton, who has been making wine since 2014. A lot of US celebrities own their own vineyards, including Drew Barrymore and John Legend. But SJP, Kylie and Graham's wines are available to Irish consumers, and are really affordable too.
Here's what you should know.
Sarah Jessica Parker
The Sex and The City actress launched her own Sauvignon Blanc last year. You may know that the star has a holiday home in Kilcar in Donegal, and it was while shopping in her local Super Valu that she discovered the Invivo wine brand of New Zealand. She decided to partner with the winery to create her namesake X, SJP Sauvignon Blanc, now available at Super Valu. It is a tropical style, with a smooth long finish, and the winery adheres to sustainable winegrowing practises. Available for RRP €18.
They are set to continue the collaboration, having released a rosé in the US last month, that should be launching in other countries later this year.
Here, you can watch a recent Zoom video by wine.com featuring a tasting with SJP and the Invivo winemakers Rob Cameron and Tim Lightbourne. She mentions discovering the Invivo brand in her local Super Valu six minutes into the video.
Kylie Minogue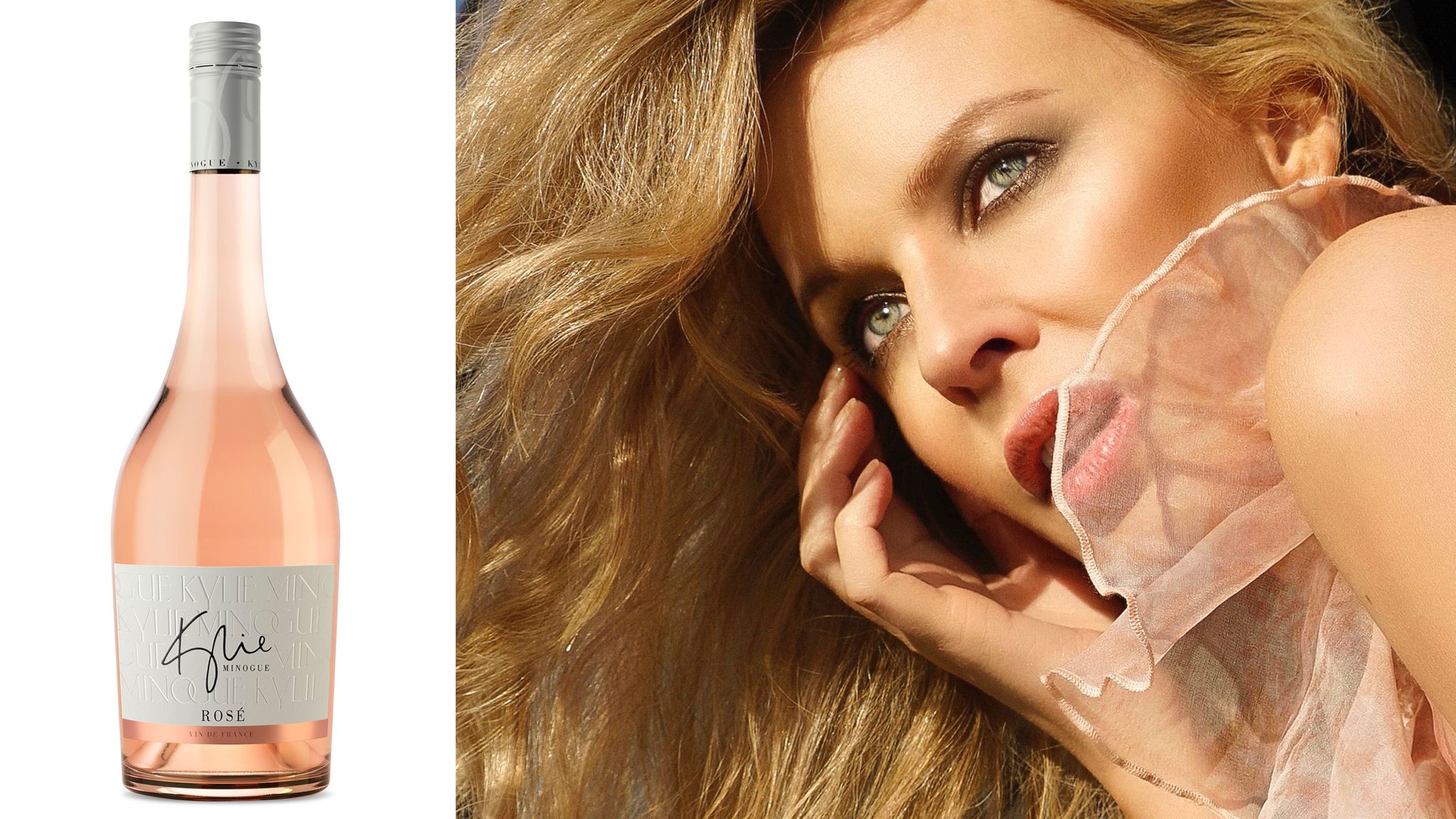 Kylie Minogue launched a new rosé, to coincide with her 52nd birthday at the end of May. It is a blend of two French grapes, 80% Carignan and 20% Cabernet Sauvignon. Pale pink in colour, with aromas of fresh summer berries and white blossom. It's refreshing on the palate with a fruity, crisp finish. It's a vegan friendly wine, recommended as an apertif. It will be available at winesoftheworld.ie at RRP €12.99.
No news yet on what other wines will be part of her new venture in partnership with Benchmark Drinks, but you can follow the new brand @kylieminoguewines on Instagram.
Graham Norton
Invivo already have a successful wine partnership under their belt, as long before they teamed up with SJP, they partnered with Graham Norton on an award-winning range of wines.
Not content to just put his name to the brand, Graham controls every aspect of the blending process, and owns shares in the Invivo company. The bestselling SauviGNon Blanc was followed up with South Australian Shiraz, New Zealand Rosé, Italian Prosecco. Last year they launched the Graham Norton Pink and Irish Dry GiNs, distilled in West Cork, near his Irish home.
The SauviGNon Blanc costs €14.99. Watch him blend his 2019 vintage here: