The best crime, thriller, romance and family reads to get lost in this autumn
Welcome to part three of our autumn loves series. This week, we're channelling our inner book worm to bring you the best fiction tales this season has to offer. Whether you read on the commute to work, in the evenings by the fire or whenever you can find the time, these eight novels will transport you to another world entirely. From crime thrillers to modern fantasy to contemporary classics, there is something for everyone on this list. Grab a pumpkin spiced latté, head to your favourite bookshop and stock up on these fantastic autumn reads.
The Letter Home
Bestselling author, Rachael English brings us this heart wrenching story of a mother and daughter separated by sea. When struggling journalist Jessie Daly comes across the life of Bridget Maloney and her daughter Norah from the famine era, she immediately becomes intrigued. In Boston, while researching her family tree, Kaitlin Wilson discovers an Irish link during famine times. A deeply fascinating story that deals with harsh realities and troubling pasts, this book will keep you turning pages all season long.
Fairy Tale
When the keys to a parallel world are inherited by a seventeen year old boy, he must leave his troubled high school life behind and lead an army into battle. Charlie Reade, an average boy from tragic beginnings and his dog Radar must work to bring balance to good and evil in this contemporary fantasy by bestselling author Stephen King.
We Were Young
Sunday Times Short Story award winning author Niamh Campbell introduces us to Cormac in her latest book. A forty year old Dublin photographer, he just can't seem to get his life together like his 'married with kids' peers. Chasing younger girls and failing at his work, the only thing that could make Cormac's life worse is having to take responsibility for his brother. This means dealing with the tragic family death that has been looming over them. When Cormac meets ambitious young dancer Caroline, a brief moment of hope comes his way. But is it set to last?
Verity
Colleen Hoover, the BookTok extraordinaire has a keen talent for writing complicated characters with even more complicated relationships. When struggling writer, Lowen agrees to finish the work of bestselling author Verity Crawford, she never expected to stumble upon a memoir full of secrets. But when Lowen starts to fall for the writers devoted husband, releasing the book that would end their marriage starts to seem like a good idea.
The Wedding Party
Feeling the need to be transported back to summer? Cathy Kelly's warm and witty humour in The Wedding Party will do just that. Dealing with four sisters and their parents who want to remarry, this contemporary tale is filled with secrets and plenty of family drama. The perfect insight into the realities of family life and marriage.
Where the Crawdads Sing
Now a major motion picture starring Daisy Edgar Jones, author Delia Owens uses her talents for compelling characters and intriguing plotlines to tell the story of the 'Marsh Girl'. An outcast and suspected murderer, Kya Clark opens herself up to a whole new world, until the unthinkable happens. This thriller set in 1969 is one you simply will not be able to put down.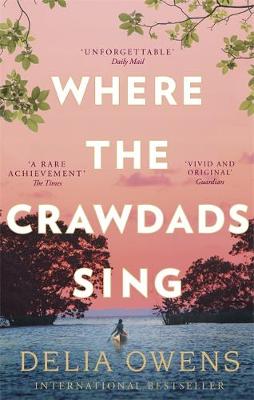 Beautiful World, Where Are You
If you haven't read a Sally Rooney book yet, this autumn is the time to do so. Beautiful World, Where Are You follows the lives of Alice and Eileen, two best friends who are trying to deal with life the best they can. While Eileen lusts over a man she has known since childhood, Alice meets Felix and asks him to travel to Rome with her. Acutely aware of how quickly life is catching up with them this is an intriguing story that is a real page-turner.
The Belladonna Maze
Irish TV journalist and bestselling crime novelist, Sinead Crowely brings us her latest book The Belladonna Maze. In the West of Ireland, lies a treacherous maze called Belladonna. The maze is only one of the many mysteries in the small town of Hollowpark. Newcomer Grace becomes a nanny to young Sky Fitzmahon. However, when she begins to hear voices coming from the maze, she can't help but investigate..