Here are our favourite wellbeing, comedy and current affairs podcasts to listen to while you're getting those steps in
Say hello to the second segment in our autumn loves series. This week: Podcasts. There's nothing like a good episode to tune into on those daily walks. Think crunchy leaves, fresh breezes and autumnal tones. It's the perfect time to grab a coffee, put your earphones in and lose yourself in a good story, get some advice on why he's been acting strange, or learn the techniques on how to become your best self. Below we've listed some of our favourites for you to enjoy this season during your daily autumn walks.
Archetypes
Meghan Markle's podcast is a must-have in your library. Whilst new episodes are currently paused due to the passing of the Queen, the first three are well worth a listen. Dealing with the history of stereotypes attached to women, Meghan and her guests get stuck into some controversial topics and opinions. The aim of this podcast is to deconstruct the history of societal norms for women. If you're a fan of diving into deep conversations, you're going to love this.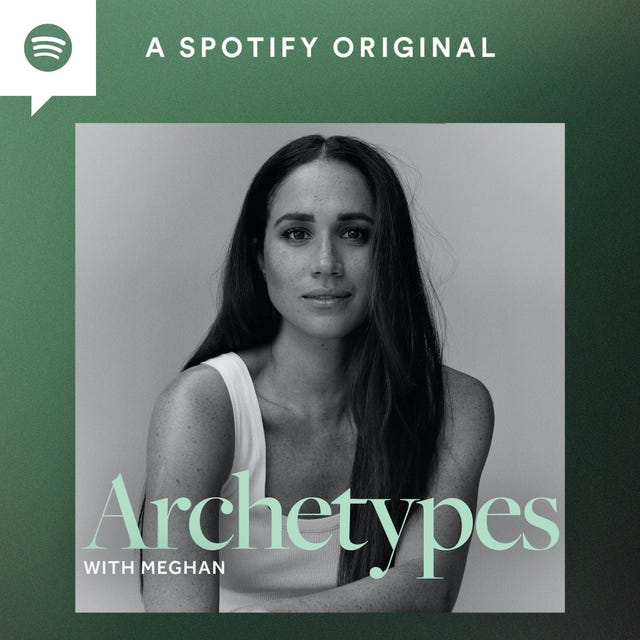 The Good Glow
Georgie Crawford's story on how she pieced her life back together following a breast cancer diagnosis is truly inspirational. Her podcast, The Good Glow aims to encourage a more honest and unfiltered discussion surrounding health. Focusing on self-care, Georgie's positive attitude towards life and its many ups and downs will give you the motivation to become your best self.
The 2 Johnnies Podcast
Hosted by Johnny B and Johnny Smacks, The 2 Johnnies podcast is out every Monday. The Irish duo are perfect to bring some comedy to your daily walk as they share hilarious stories on some of the most random topics you could think of. If you haven't listened to the infamous GAA Catfish saga, we recommend you start there. Always entertaining and bound to leave you with a smile on your face, this podcast is a favourite of ours.
Advertisement. Scroll to continue reading.
Catch up with Louise McSharry
Catch up with Louise McSharry is your one stop shop to fill you in on all the latest happenings around the world. Each episode brings you insightful interviews with a relaxed vibe for some easy listening. Host Louise and her guests fill you in on everything you need to know, from current affairs to the latest gossip. A perfect hour long show for those who want their news on the move.
On Purpose with Jay  Shetty
Think Like a Monk author Jay Shetty is one of the most positive podcasters on the go right now. His uplifting episodes aim to inspire with techniques such as manifestation, dealing with your past and how to get excited for the future. If you're thinking of embarking on a journey of self-improvement, take Jay with you, to offer encouragement and optimism along the way. This podcast is a must-have for reaching those goals as we go begin the final stretch of the year.
My Therapist Ghosted Me
Another iconic Irish duo, model Vogue Williams and comedian Joanne McNally bring you this hilarious, weekly catch-up session. With over two million listeners, the pair's unique anecdotes and take on life will leave you tearing up with laughter. If you're in need of some light-heartedness on your walks, give one these episodes a go.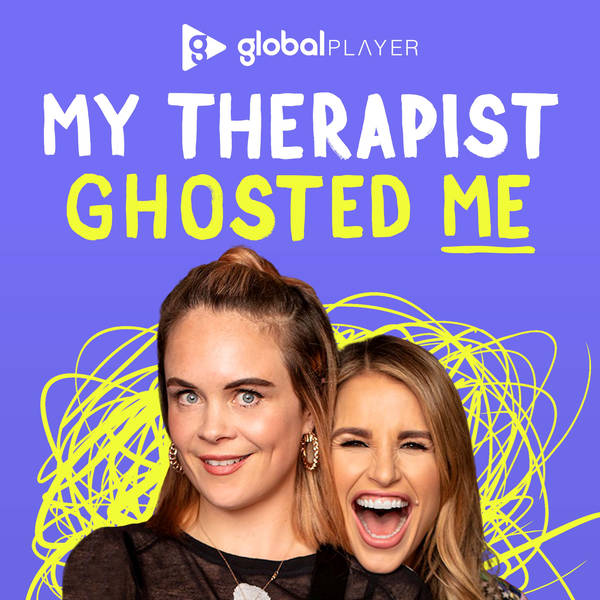 Anything Goes with Emma Chamberlain
Emma Chamberlain is no doubt the current spokesperson for Gen Z. Her podcast Anything Goes is an informal safe place where Emma talks through her life, wrapped in her duvet in her LA home. Many sound bites from this podcast have gone viral on TikTok leaving listeners feeling empowered and understood. Her raw and honest advice is not only for her peers, but for anyone young or old who may feel a bit stuck right now. A perfect daily walk listen that you'll look forward to each week.
Hold My Drink with Charleen and Ellie
Influencers Charleen Murphy and Ellie Kelly bring the girls group chat to life with this podcast. Their episodes are made up of chatty dilemmas that will leave you in stitches. Sometimes diving into some deeper topics, but always with a light-hearted tone, these twenty minute to hour long sessions are informal and an easy listen to add to your library.
The Groupchat
Gavan Reilly, Zara King and Richard Chambers discuss the latest breaking news, from politics to celebrity drama. The Virgin Media crew bring you the daily rundown in easily digestible episodes where headlines are broken up with informal chats. A perfect listen for your autumn walks, to keep you up to date with the news.