From farm to fork and family-run, here are the cosy cafés you should visit this autumn
That autumnal chill is in the air once again. If you're anything like us, peeling off those heavy layers and cosying up in a warm café is the best way to shake off the outdoor shivers. A cosy coffee shop is the perfect place for conversations with old friends or to simply sit back and watch the world go by. Combined with the orange hues of autumn, visiting cafés around this time of year is a must. Below is a run-down of our favourite spots to enjoy a coffee and a cake.
Café Lógr, Co Limerick
Winner of the 'Best Café in Munster' at the Restaurant Association of Ireland Awards, Café Lógr is a favourite amongst the locals of Adare, Co Limerick. With a delicious brunch menu, this cosy neighbourhood café is an autumnal haven. It's fresh coffee and delicious pastries make it well worth a visit.
Builín Blasta, Co Galway
Situated in the Gaeltacht area of Co Galway, Builín Blasta is a café for all. This Irish-speaking gem in the West of Ireland is family-friendly, wheel-chair friendly and dog-friendly. Specialising in home-made comfort foods, it is the perfect place to stop off on your autumn café-hopping.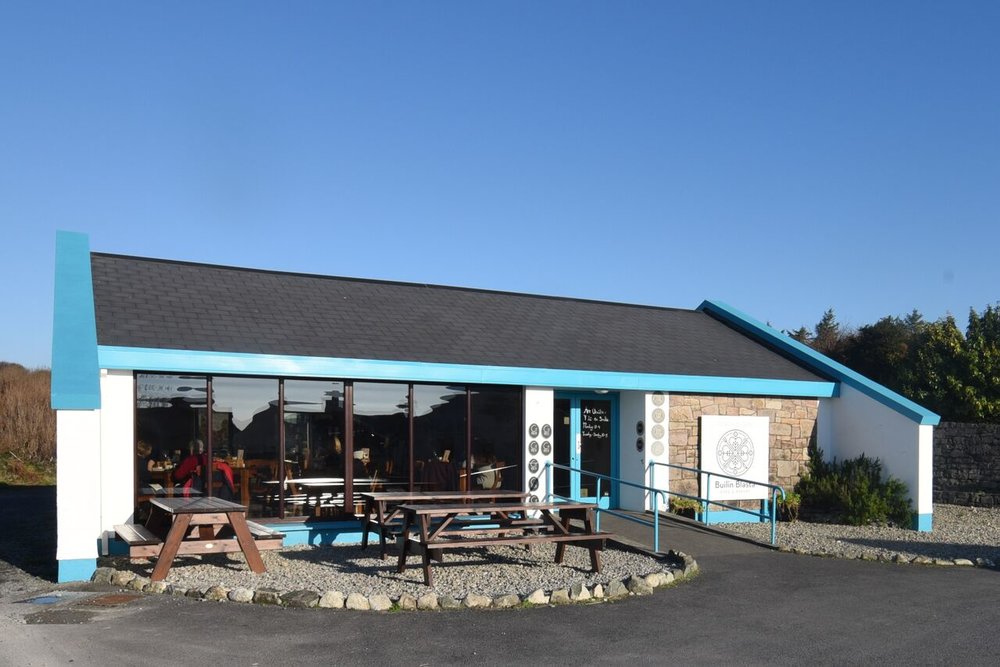 Farmhouse Café, Dublin
The Farmhouse Café is a family run business based in Walkinstown, Dublin 12. With fresh produce supplied by their farm in North Kildare, this café focuses on wholesome, family meals – ideal for those cold autumn mornings. They also handcraft fresh, home-made bread every day giving you the option to enjoy the café experience at home.
Timeless Café, Co Kildare
Fancy taking a detour on route to Dublin? Timeless Café in Kilcock, Co Kildare is the perfect stop to rest and recharge. Serving fresh food and coffee in a cosy setting, this café provides healthy and indulgent options, so there is always something to satisfy your needs.
Café Lounge, Co Leitrim
Serving hand-roasted coffee and tea from around the globe, this comfortable coffee shop in Carrick-on-Shannon is perfect for explorers of the town's namesake river. Established in 2010 with the aim of making the perfect cup of coffee, Café Lounge now has control over the entire process – from sourcing the best beans to roasting them exactly how they like it.