Rosacea is a common skin condition in Ireland that can cause daily discomfort. Here's some expert advice to ease the symptoms
If you're familiar with the condition rosacea, you will know how hard it can be to control the symptoms. The redness and sensitivity can be very uncomfortable to live with, but there are lots of products and tips that can help alleviate the inflammation. It typically sets in when someone reaches their 30s, and is more common in those with paler skin.
While there is no cure to get rid of the condition permanently, learning what can lead to flare ups and how to treat skin with care can provide much-needed relief. There are many factors that can aggravate rosacea, including alcohol, hot drinks, spicy food, wind and extreme changes in temperature.
Symptoms to look out for include if your skin feels warm all the time, flushes easily, you have breakouts that acne treatment won't clear, or any burning when you apply products. Talk to your GP if those symptoms sounds familiar, and try these tips too.
Beware of extremes of temperature
Extreme hot and cold, in terms of weather, indoor heating and water, can all exacerbate rosacea symptoms. Use warm, not hot, water for showers, baths and cleansing the face, and avoid saunas. Ensure skin is protected from the elements with an appropriate SPF for sensitive skin.
Treat skin gently
Stick to brands that create products specifically for sensitive skin. Avoid any abrasive products and wash and dry skin gently. Use a mild cream or gel cleanser to prevent stripping the skin, and avoid any heavily fragranced or alcohol based products. Speak to a specialist before trying acids or retinols.
Advertisement. Scroll to continue reading.
Track your symptoms
Understanding what contributes to any incidences of rosacea can help you get your skin under control. Lifestyle choices, stress, diet and weather all have an impact, but knowing what to avoid will help. Have a soothing mask in case of any sudden flare ups.
REN Clean Skincare Evercalm Ultra Comforting Rescue Mask, lookfantastic.ie (€33.45)
Wear SPF everyday
It's crucial to wear a broad spectrum SPF 30 or 50 every single day. UV exposure is one of the most common triggers for flare ups.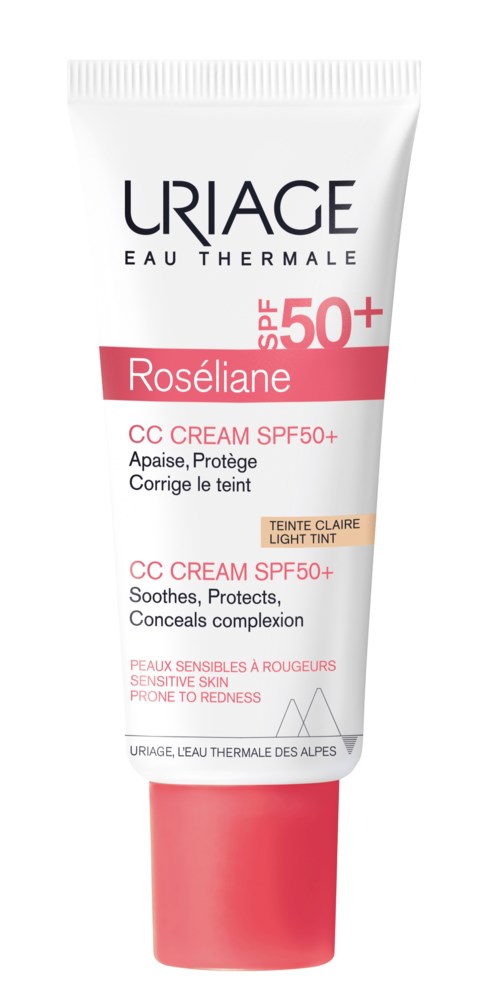 Target redness
Capillaries in the face can become delicate with rosacea. Products such as Yon-Ka's Sensitive Redness Cream can strengthen the capillaries, and promises to reduce visibile redness in the skin by as much as 31% in just one month of use.