If you're seeking local luxury for a gift, look no further than the 2021 Irish Made Award finalists
As we head into the final stage of the Irish Made Awards 2021, celebrating the best products Irish makers are creating, meet our Gift finalists. Whether you're looking for quality artwork or a soothing scented candle, there is something for everyone in our final roundup. Don't forget to vote for your favourite at irishcountrymagazine.ie/vote/.
BEO Wellness
BEO's Sleep Well range lets you give the gift of a good night's sleep. Inspired by the west of Ireland, their organic collection aims to encourage and promote good sleep hygiene, getting your body ready for rest. It is packaged using recycled and biodegradable materials, and prices range from €16 to €68. Beowellness.ie
Boxable
Boxable was a pandemic creation, championing Irish makers and crafters. Their gift boxes are filled with local pieces, from handmade biscuits to cosy bubble bath. You can choose from a pre-curated selection or create your own from over 100 Irish products. Prices start at €25.50 for curated boxes, and €7 for DIY! Boxes are curated and assembled in Co Limerick. boxable.ie
Advertisement. Scroll to continue reading.
Calligraphy by MCW
In Marie-Claire Whelan's signature handwritten style, the brand specialises in gorgeous, sustainable prints. Whether you're looking for wedding stationary or one-of-a-kind framed pieces, you'll find prints and greeting cards at calligraphybymcw.ie
Clarkes of Dublin
Clarkes is owned and run by Suzanne Clark3, who locals call 'the soap lady'. They produce a range of soaps, candles, and more. All consciously designed and materials are ethically sourced from the Meath beeswax or the Donegal seaweed. Prices range from €6.25 to €25.
D8 Candle Co
D8 Candle Co creates quality, hand-poured candles with vegan and cruelty free fragrance. Inspired by uniquely Irish moments, candles are solvent-free and each vessel is reusable. What's more, the company is set to launch candle refills later in the year. All candles are made in Dublin, and available for purchase online. d8candleco.com

G
ROUND Wellbeing
GROUND specialise in wellbeing products that will have you feeling relaxed and restored, both in body and mind. They have a range of oils and balms, handmade in small batches in Cork. GROUND uses 100% natural vegan ingredients, and all boxes and labels are printed sustainably. Groundwellbeing.com
Guadalupe Creations
Guadalupe Creations produces handmade huggables for kids and the home. The soft toys are sketched, designed, cut and sewn by Guadalupe herself in her Dublin studio. The newest range consists of fresh, joyful, and memorable creations inspired by vintage illustrations. Every item is unique and hand-finished. Prices start at €45. guadalupecreations.com
LAINEY K
Design-led LAINEY K offers a range of stunning prints and wall art pieces. The company aims to spread happiness and laughs with feel-good messaging and thoughtful design. The imaginative pieces make for unique gifts and quirky standout artwork. Cards are €3.50, and prints range from €16 to €60. Laineyk.com
Milk Bath
Using the finest Irish raw materials, Milk Bath was born during lockdown as a luxury self care experience. Each product is handcrafted in Lusk using local suppliers and grass-fed cow's milk. From soap to bath toppers they have everything you need for luxury care. Prices start at €7.95. Milkbath.ie
New Moon Blooms
New Moon Blooms offers original, sustainable and Irish floral gifts. Using local suppliers and 100% recyclable packaging, their bouquets are produced with Irish foliage and flowers where possible. The popular Eucalyptus bouquet starts at just €20. newmoonblooms.ie
Paper Daisy
Paper Daisy is a start-up that specialises in dried flower products. From luxury handmade indoor wreaths to DIY kits, they offer a more sustainable alternative to fresh flowers. Most flowers used are zero waste, and imported from Europe. Prices start at €35, with a new collection set to launch later this year in Arnotts and Brown Thomas. Paperdaisy.ie.
Petal to Petal
For the avid writer in your life, Petal and Petal offer a range of cards, prints and stunning linen notebooks. The journals are handmade in Dublin and designed to bring a sense of optimism for an uncertain world. Prices start at €12 online and in a number of stockists nationwide. petaltopetal.com.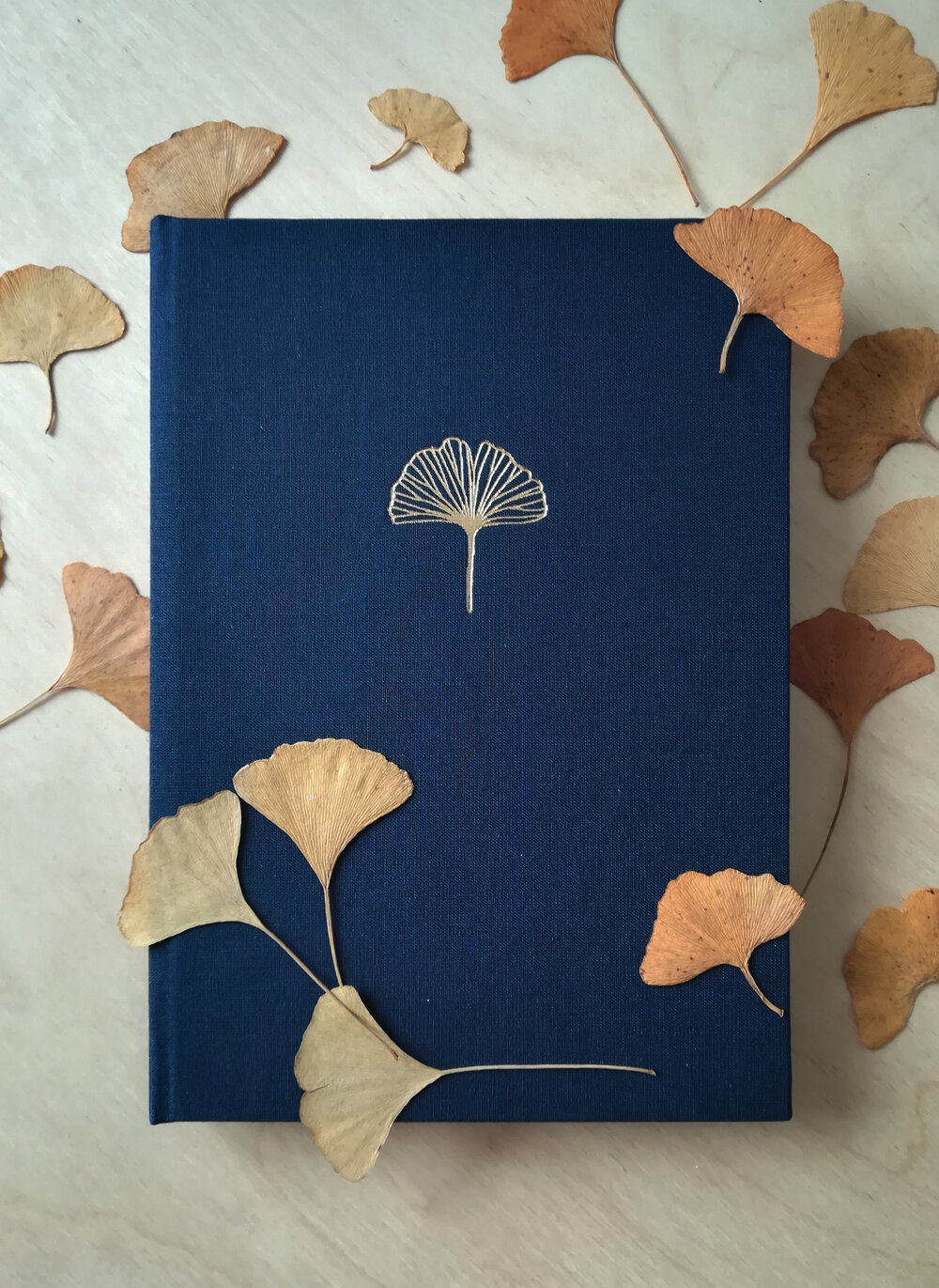 The idea for this family-run skincare brand came about when their baby son Oskar had a reaction to mass produced skincare products. Now they have created a gentle and natural alternative range of soaps that are kind to skin. Everything is made by hand in Kildare, and the workshop has a zero waste policy. pureoskar.com 
Sómas
Cork-based Sómas produce candles and room mists, carefully blended, poured, labelled and boxed in their studio. The candles are handcrafted with natural soy wax and cotton wicks for a luxurious and clean burn. The packaging is designed to resemble honeycomb, a symbol of joy, new life and good luck. Candles start are €12.95. Somasstudio.com

Vipasa
Vipasa is an artisanal Irish candle brand based in Dublin. Their candles are hand-poured and made in micro batches. Sustainability is at the company's core, with careful consideration put into packaging and production. Candles are made from a blend of coconut, rapeseed and soy wax for a long-lasting burn and they are even refillable! Plus, 1% of each sale is donated to a children's charity. Prices start at €45. Vipasa.co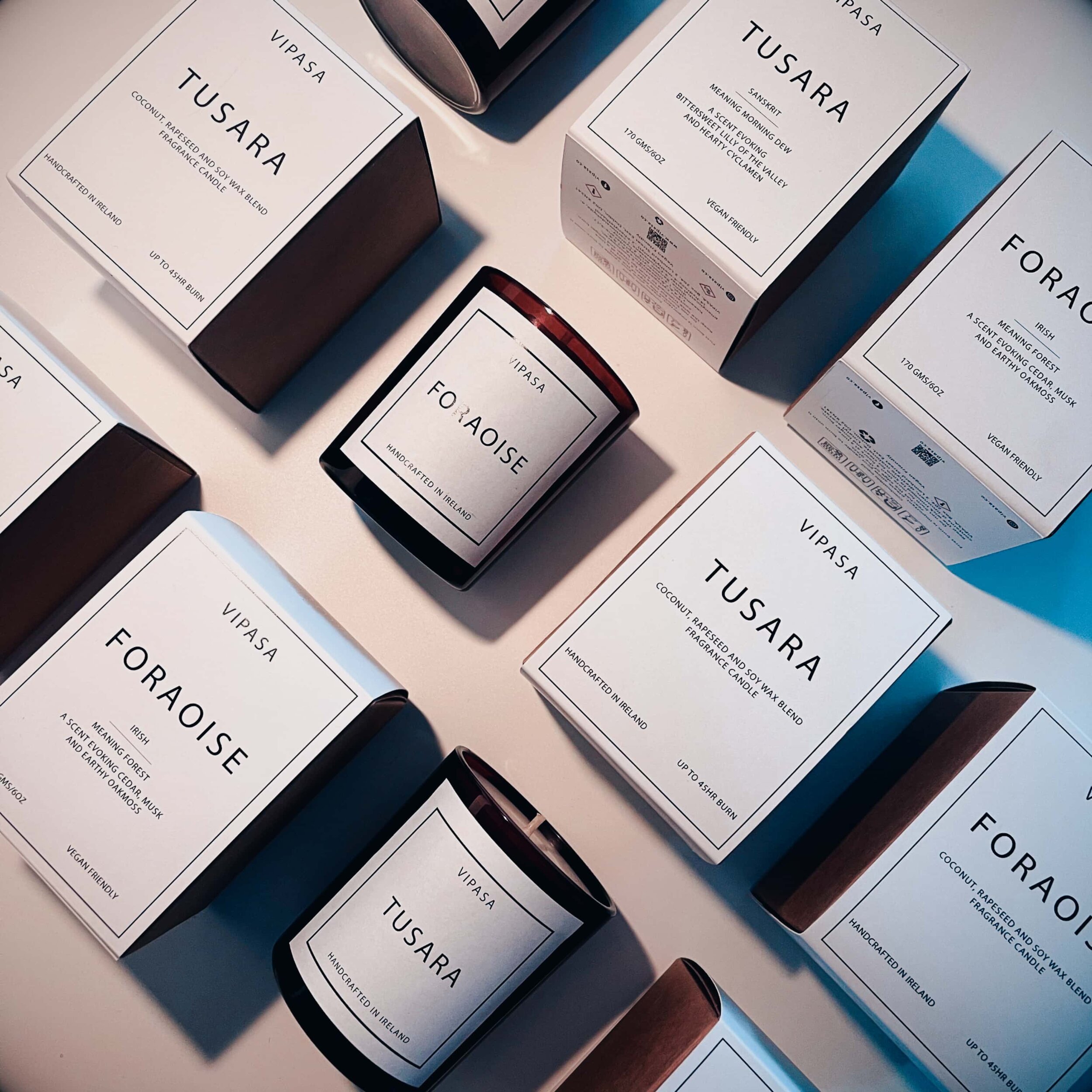 Willow & Weeds
For all your gorgeous and sustainable gift-wrapping needs, Willow & Weeds offers a recyclable and luxury option. The stag on the wrapping paper started off as a pen drawing, and now joins the soulful Ultan on the design. The paper retails at €2.65 per sheet, and is printed in Armagh. Willowandweeds.co.uk.
Wonderfully Weathery Books
Based on a land called Weatherville, these children's books are all about the weather. The books are beautifully illustrated and brightly designed, crafted from Dublin to Belfast with an Irish team. The books feature different weather characters, showing how they interact to create different kinds of weather. They are suitable for ages 3-6 and retail at €10 per book. Wonderfullyweatherbooks.com.
Vote for your favourite at irishcountrymagazine.ie/vote/.