From a nation of foodies, we have an incredible range of Irish made and delicious products
Whether you're packing school lunches or shaking up the Sunday brunch menu, take a look at the finalists in the Irish Made Awarss 2021 food category. Don't blame us if your mouth is watering by the end! Vote for your favourite at irishcountrymagazine.ie/vote/.
Annascaul Black Pudding Co. is an artisan food production business run by Thomas and Eileen Ashe in Annascaul, Co. Kerry. They've been producing fresh black pudding with the same recipe since 1916, and have since expanded the range to include white pudding and sausages. They use local Irish ingredients for a high quality and delicious result.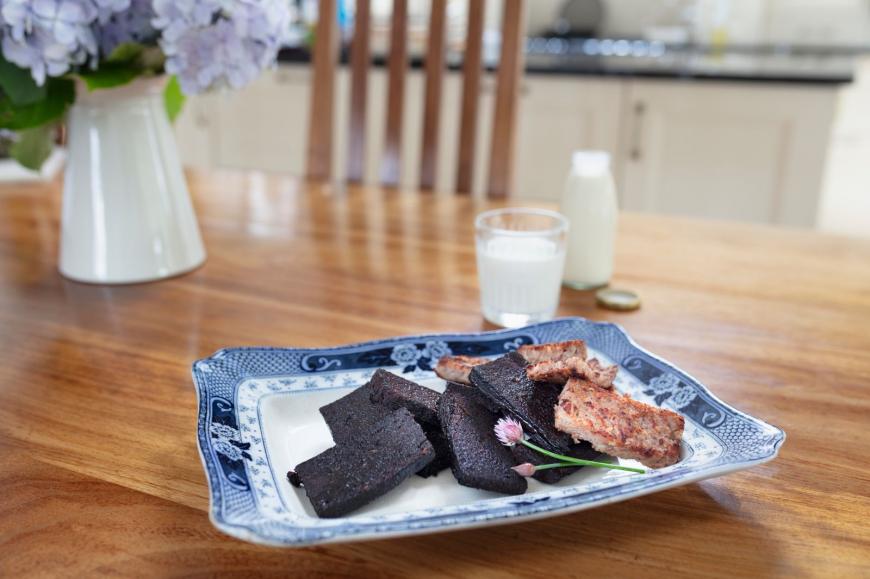 Ballymaloe Foods has been making relish and sauces in Ireland since 1990. Everything is made with 100% natural ingredients and produced in Cork. There are no artificial preservatives or additives used, and ingredients are sourced in Ireland where possible, making Ballymaloe's range of sauces and condiments a delicious choice.
Advertisement. Scroll to continue reading.
Blackwater Honey is a family-run, bee farming business, co-founded in 2020 by two brothers with a huge passion for bees. Their honey is 100% natural and made by native Irish honeybees, which means every jar is unique! The company has several apiaries throughout Ireland, with the main production coming from near the Blackwater River, Co Cork and Phoenix Park in Dublin.
Camerino is a bakery and coffee shop where everything is freshly baked using the best ingredients and lovin' from the oven. They operate two bakery and retail spaces in Dublin. Plus, they recently launched the Cake Club and Cookie Club, which is a curated, seasonal selection of treats delivered to members monthly. Yum!
Clonakilty Food Co. is an Irish family-run food business known for making black pudding, white pudding, sausages, rashers, and veggie pudding. Irish farmers provide the wholesome, natural ingredients for Clonakilty pudding – their oats are supplied by another Irish family-run business, Flahavan's, and a large share of their onions are grown locally on their family farm.
Filligans of Donegal is an artisan food producer located in west Donegal in Glenties. Since the late 90s, the range has grown with 60 products now in its award-winning range from relishes and mustards to marmalades. All ingredients used are 100% natural, with every product handmade in small batches.
Gino's Gelato is a 100% Irish-owned business with 21 stores now across Ireland and more to come in 2021. Their gelato is made fresh every single morning with 100% organic Irish milk. Their vegan sorbet is made with 100% filtered Irish water or 'fior uisce'. Using these resources means the end product is a delicious and thoroughly Irish frozen treat.
Mama Nigi's was established in 2015 with the idea to bring authentic fresh vegan chili paste made from popular Indian recipes to the Irish market. It started out at farmer's markets, before growing into supermarkets across the country. All of the products are made with fresh ingredients and blends of herbs and spices, making them vegan, gluten-free, and delicious!
Nibbed is a new bean-to-bar, organic cacao roastery in Wicklow. All ingredients are organic, with activated nuts and seeds to make them more digestible. The beans used are carefully selected to ensure they are fair trade and from social enterprise farms. The range includes a cacao block, two teas and several delicious treats.
NutShed has grown from a market stall in 2014 in Limerick's historical Milk Market to a nationwide peanut butter dominance. The company produces peanut butter, raw energy balls and plant-based treats, using what the founders consider the best peanuts in the world. The team in Nenagh handles everything from recipe development to roasting, grinding, jarring, labelling, and dispatch.
Established in 2005 by Pat and Mary O'Neill, the award-winning bacon is made with Irish Pork and is cured by hand in the traditional way using a unique family recipe with natural sea salt. The end result is a meat product with 30% less salt on average, and no phosphates. They now boast a range of pork products, making breakfast an easy and delicious affair.
Porter & Nash is a 100% Irish owned food company founded in 2018 by chefs Gavin Cassidy and Eoin Lennon. Their plant-based gravy and sauce products are made with a gluten-free recipe, roasted root vegetables, and infused with Irish seaweed for an umami flavour.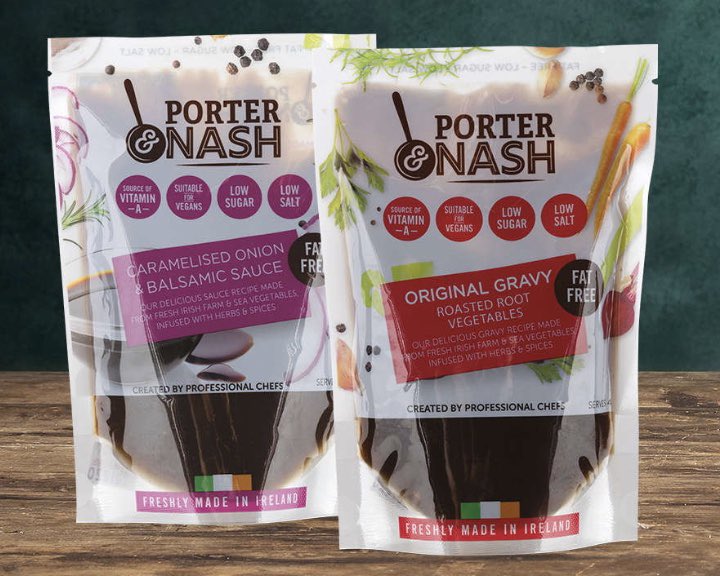 Vote for your favourite at irishcountrymagazine.ie/vote/.