In need of a boost? Support your healthy eating efforts this January with some health supplements
Dark mornings and evenings, residual fatigue from the exhausting winter months and the efforts of getting back into a routine can mean we're all trudging our way through the work day.
And if you're putting lots of effort into exercising this year, your body will need extra support.
If you've any particular concerns, it's a good idea to talk to your doctor or a dietitian about what supplements might be helpful alongside a healthy diet.
Here are a few over-the-counter options we have tried that can help.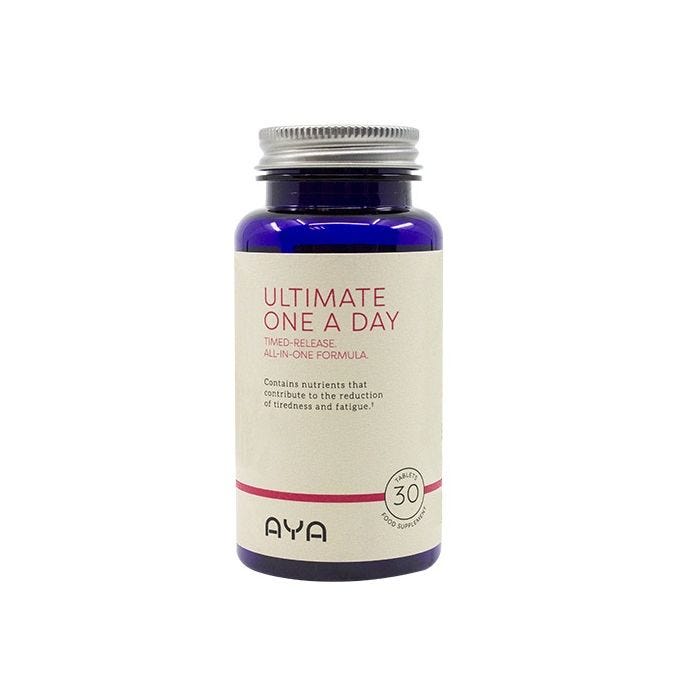 AYA Ultimate One A Day, €9.35 for 30 tablets
Advertisement. Scroll to continue reading.
This supplement provides 17 vitamins and 12 minerals in a patented time-release formula, releasing the nutrition over six hours. The list includes B vitamins including B12, folic acid, vitamin C, iron and magnesium, which are helpful in preventing fatigue. This product is ideal for those who have struggled with other supplements before, as it contains amino acid chelated minerals to maximise absorption and provides a gentle form of iron less likely to cause constipation or digestive discomfort. It also contains lysine which helps prevent cold sores, calcium for bone health, and more helpful ingredients.
Revive Zest Active, 30 days €34.95
This contains optimal doses of 14 vitamins and minerals to help promote healthy wellbeing. Zest Active contains taurine, biotin and B12 which all help to improve metabolic function and energy production. This one comes in sachets, you can add to water or juice, making them easy to take.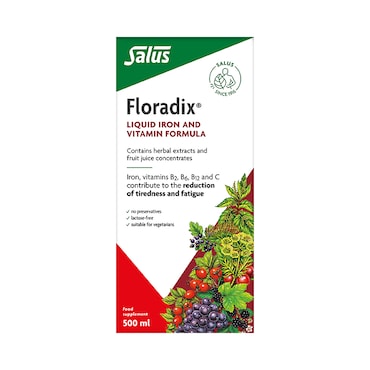 Floradix Liquid Iron supplement, €22.69
This one has quite a taste, but if you can stomach it, it's a very nourishing supplement. The iron is more easily absorbed in its liquid form than tablets, which also makes it a great option if you don't like swallowing tablets. The added vitamin C also aids the absorption of iron, making this an effective supplement in just one sip. This one also has no preservatives, no alcohol, artificial flavourings or colourings. It's also lactose free and suitable for vegetarians, and the added B vitamins are great as vegans in particular can find themselves deficient.
This supplement contains Nordic blueberry concentrate to enhance the taste. The iron inside is a patented, micro-encapsulated form of iron that is easily absorbed and gentle on the stomach. Taking it should help reduce feelings of tiredness or fatigue, and it will also support the normal function of the immune system — which is helpful if you're susceptible to hard-to-shake colds. This product is suitable for use in pregnancy and for vegetarians and vegans too.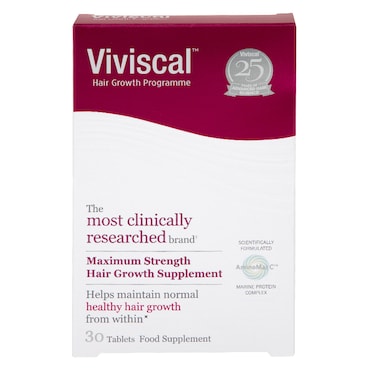 Yes this supplement is aimed at hair growth, but you may not realise that for healthy hair growth, you need top nutrition. So if you're feeling run down, you will probably notice the symptoms in your hair. Your scalp and hair follicles need a healthy supply of iron, certain proteins, zinc for overall hair skin and nail health and biotin to support the body in metabolising fats, amino acids and carbohydrates.