Get ready for summer gatherings and making the most of your outdoor space by updating your al fresco set up
Brighter, longer days are here to stay and never have we been more motivated to make the most of them. If your tired and creaky garden furniture is in need of replacing, here are a few styles we love, from contemporary sets to classic finds from our go-to salvage yards.
Garden furniture to shop now:
The Bali set from Next is made with a marine grade rope top on a wooden frame, which has a lovely texture.
Advertisement. Scroll to continue reading.
The Vondel set from April & The Bear is available in green, white and black. We love the size and simplicity of this set.
For something a little more rustic, with the option to fold it away neatly, the authentic German beer keller benches  and table from Northern Ireland salvage Wilson's Yard are a great option. Folding down to just planks and able to sit eight, this is ideal for people who want the option to host occasionally without compromising on space.
This stunning corner set has all weather cushions so can be left outside all season. The teak content of the bench and coffee table is recycled.
For a classic look in a small garden, this traditional bistro set from Mac's Architectural Salvage has an ornate, summery feel.
This striking pink marble patio set is really stunning.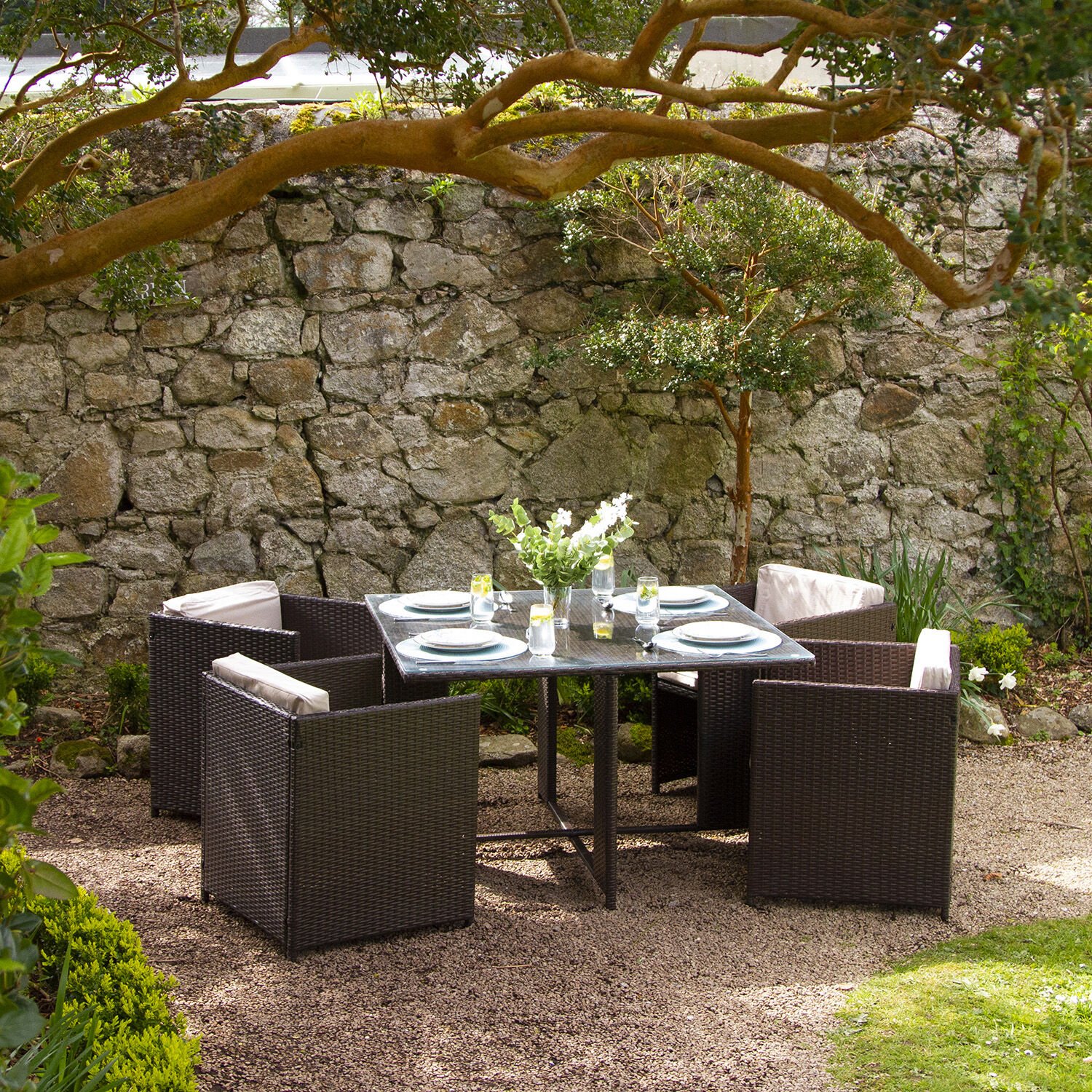 This bright yellow set from Littlewoods Ireland is a gorgeous jolt of sunshine even on cloudy days.