December is here and it's officially time to eat, drink and be merry! Here are some festive touches for your dining table
With the season of indulgence upon us, ensure your table setting is a fitting place for a feast with lots of fun accessories that add to that sense of occasion.  As well as the usual array of reds, stars and fir trees, expect to see stags and reindeer everywhere.
Here are some of our favourites:
For sharing:
Platter, Debenhams (sale price) €31.50
Copper and slate tray, Slated €70
Platters, Debenhams (Sale price) €21
Advertisement. Scroll to continue reading.
Serving board, Caulfield Country Boards €50
Platter, Amara (sale price €36.75)
Plates:
12 piece set, Debenhams (sale price) €73.50
Alpine lodge dinner plate, Butlers Home €12.99
Underplate, Butlers Home €9.99
Ellen Degeneres Christmas accent plate set of 4, Meadows & Byrne €48
Charger plate set of 6, Meadows & Byrne €89.70
Aynsley Fortuna 16-piece set, Belleek €99
5 piece baby set, Debenhams €40
Feliz Navidad dinner set, Meadows & Byrne (priced individually)
Place settings: 
Reindeer napkin ring, Meadows & Byrne €19.95
Festive place mat, Alljoy Design @ Irish Design Shop €12.50
On show:

Mia Etagere stand in gold, Butlers Home €39.99
Cake stand, Debenhams (sale price) €26.60
After dinner tea and treats:
Snowman mugs set of 6, Meadows & Byrne €23.70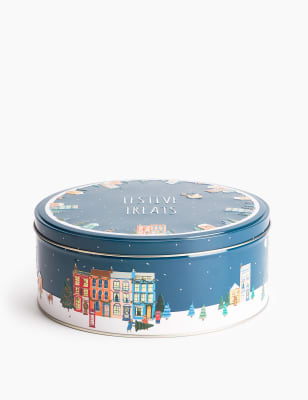 Treat tin, Marks & Spencer €10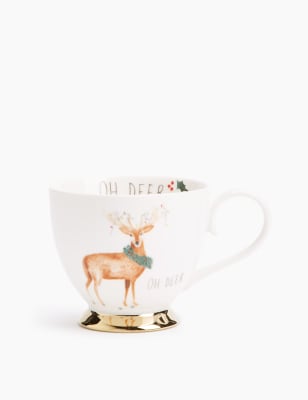 Oh Deer mug, Marks & Spencer €8.25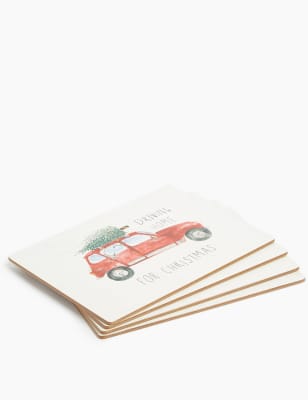 Christmas coasters, Marks & Spencer €13
Carolyn Donnelly dip bowl, Dunnes Stores €4
Mugs, Blarney Woolen Mills €25
Fun table essentials:
Gingerbread men salt and pepper shakers, Dunnes Stores €5
Tea towels, Homesense €8.99
Salt and pepper shakers, Next €11
Seasonal table linen:
Paul Costelloe table runner, Dunnes Stores €15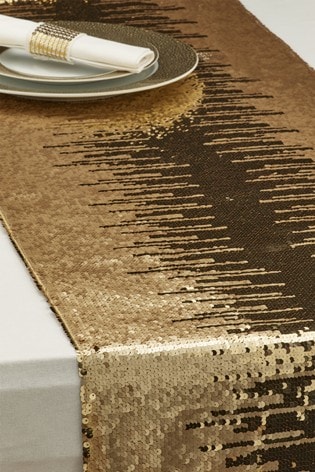 Sequin table runner, Next from €31
Festive finishing touches:
Glass tree, Butlers Home €9.99
Christmas deer head, Butlers Home €2.99

Lighting: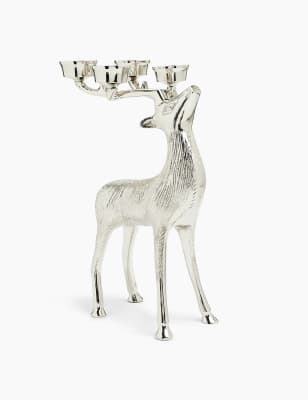 Stag tea light holder, Marks & Spencer €54
Advent candle holder, Butlers Home €12.99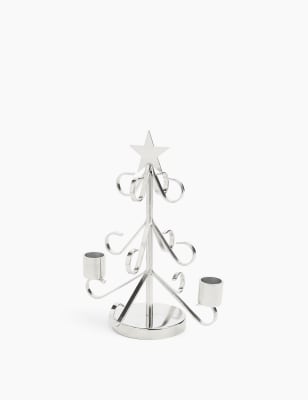 Christmas tree candle holder, Marks & Spencer €17