With lockdown set to last for several more weeks, order some gripping new reads as an escape from the news
Our January book picks included some brilliant pageturners, and this month's releases are just as compelling but in their own way. Ethan Hawke's latest novel is an interesting exploration of morality and sexuality;  Daisy Buchanan's debut fiction offering is an unputdownable peek at the adventurous, gritty sex life of a 20-something looking for meaning, and one intriguing new novel imagines a world struck by a much more deadly pandemic than the one we're in now, and what that would mean for a young woman who always felt rudderless and useless anyway.  There is a lot of food for thought, and a clear hunt for meaning throughout all these books.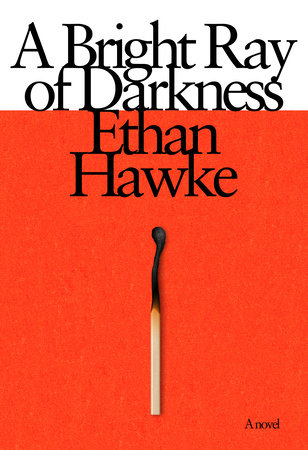 A Bright Ray of Darkness
Ethan Hawke
William Heineman, out now
Advertisement. Scroll to continue reading.
It has taken 20 years for the acclaimed actor and director Hawke to release this, his fourth novel. His first novel The Hottest State was published in 1996, about a young actor called William Harding. This latest story also follows this man, but is not quite a sequel. This time Harding deals with the public outcry after cheating on his wife. The character is drinking heavily but keen to throw himself into his Broadway debut in a production of Henry IV, all the while consumed with his own morality and sexuality. The story examines fame and celebrity and sheds light on the redemptive power of art.
The Midnight Library
Matt Haig
Canongate Books, out now
This book has an interesting premise. A woman, on her last night on earth, is transported to a library. She has been given the opportunity to try out all of the other lives she could have lived. She knows if she finds a good life inside one of the library's books, she can stay, but how can she possibly decide which path is the best way to live? This novel is an uplifting celebration of life's possibilities.
Last One At The Party
Bethany Clift
Hodder & Stoughton, out now
A book about a pandemic to distract from the pandemic? Yes, really. In an intruiguing opening letter, author Bethany Clift explains that the idea for her novel, about a woman who survives a deadly disease to become the last remaining person on earth, came before the emergence of coronavirus. She has cleverly weaved the collective experience of this pandemic into her story which is set in 2023. This time, the pandemic is a disease known as 6DM, short for six days maximum, the longest you have got before your body destroys itself. The world shuts down and bodies pile up in a matter of weeks, until one day a woman realises she might be the last one left alive somehow. Wholly unprepared, she must drive through burning cities and avoid piles of corpses as she seeks out other survivors and figure out who she must become without anyone else to lean on.
Everything is Beautiful
Eleanor Roy
Piatkus, out now
Amy Ashton knows exactly when she started to collect things — it was eleven years ago, when her world fell apart. She holds onto simple things that others may discard, but that to her represent so much more, past loves, reminders of lives that could have been. But now her home is falling down with possessions, and there is little room left for Amy herself. When a family moves in next door, a secret emerges that reveals that the life she could have had may still be hers for the taking. That is, if she can face up to her past, instead of surrounding herself with it.
Insatiable
Daisy Buchanan
Sphere, out now
Frustrated, sexually and with her boring job, Violet goes to a party where she meets Lottie. This older, successful woman entices Violet with a job offer that leads to much more, as she and her husband invite her into their life of sex parties and business meetings that lead to hotel threesomes. But this isn't sensual movie sex, this is hungry, urgent encounters and what goes with that, from tender body parts to bouts of cystitis. What starts out as hedonistic fun turns dark, and the real motivation behind Violet's desperate trysts becomes clear, as she struggles with self doubt and feeling directionless.