Spin 1038's Fully Charged has announced a world exclusive interview with Matt Damon
Graham and Nathan, hosts of Spin 1038's show Fully Charged, interviewed Hollywood actor Matt Damon from his lockdown home in Ireland.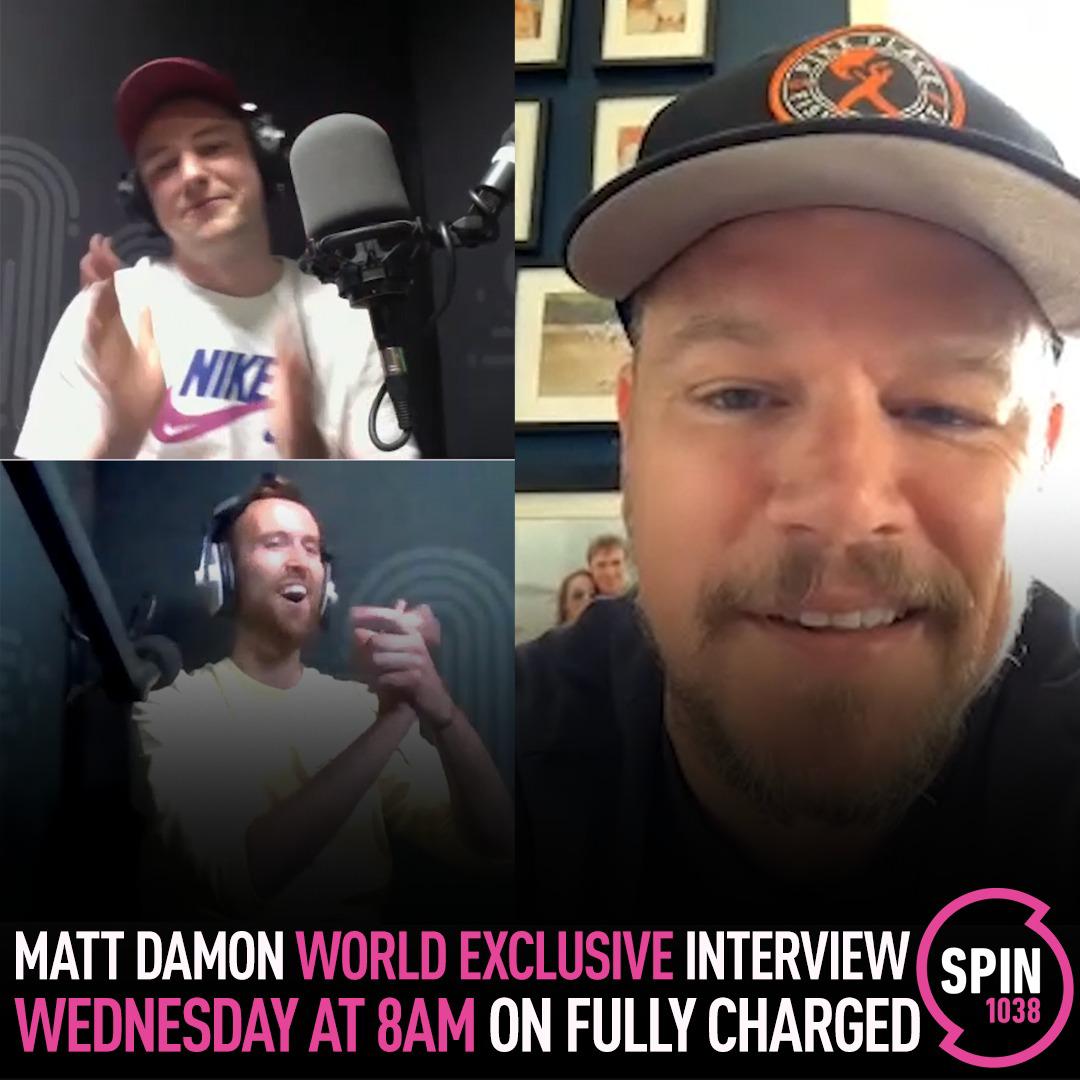 Matt has been living in Ireland for the past few months after filming on his latest movie was put on hold due to the pandemic. He has been spotted around Dalkey and Killiney, but hasn't given a media interview in the past few months.
Nathan has been tirelessly campaigning for Matt to come on the show, and the full interview will air Wednesday 13 May at 8am.
So how did the lads get hold of this Hollywood star? Two weeks ago Nathan shared this summary of his journey to track down Matt, not expecting his fortunes to change.
The new issue of Irish Country Magazine is in shops and available for digital download now. Take a look inside the issue here.