Irish gifts you can buy in shops or online this weekend, starting from €6!
Still on the lookout for a perfect gift? We've rounded up some lovely gifts from Irish retailers that can be picked up in store or online this weekend. Where possible, we've included the cut-off dates for Christmas delivery, too.
12 Days of Christmas Decoration – Holly Pereira (€6.50)
We Make Good has a brilliant project in which 12 of Ireland's top designers have come together to redefine Christmas to support women from Direct Provision backgrounds in finding employment. The project is called The 12 Days of Christmas Retold in which the designers have rewritten The 12 Days of Christmas and created a series of  decorations which help to reflect a more inclusive Ireland. All proceeds are being used to train and upskill women from refugee backgrounds in We Make Good's Textile Studio. Deliveries via An Post within Ireland are expected to take between 2 to 4 days.
Woodies Peperomia Green In Pot (€10)
Artificial plants make a nice gift for hosts and Woodies have some lovely options. Delivery not guaranteed before the 25th due to high demand, so use the handy store checker to see if it's in stock near you.
Advertisement. Scroll to continue reading.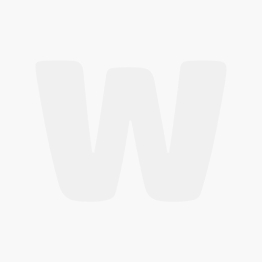 Folkster Scentsual incense and holder (€5.95), available online (up to 5 days delivery within Ireland) or at the pop-up store in Dundrum Town Centre
Kilkenny-born retailer Folkster has so many great gift ideas this season, and if you can visit their pop-up store in Dundrum Town Centre even better! The Centre has a fabulous 'Welcome to New York' installation for shoppers to enjoy this month. Check out the Crowd Checker feature on the website, which provides live updates on how popular the Centre is in real time, so that you can see when the best time to visit is and beat the crowds.
Louis Copeland & Sons Gift Card (€50)
A wonderful present for a groom-to-be or person in your life who likes to dress smart. With stores in Dublin, Cork and Galway, and virtual appointments available to book online, it's sure to make a welcome gift.
Electronic Sheep A Galloping Horse Wouldn't See It Scarf (€145), Dec 19 last date for Ireland delivery
Part of the new 'Enjoy Yourself' collection, this brightly coloured scarf is sure to bring a loved one joy: "The collection consists of 16 intricately knitted scarves that are all hand drawn and knit in 100% merino wool. Designed with the backdrop of Covid-19 and all that has entailed it is a celebration of life and death… and all the lessons that we have learnt from it. In some ways it also commemorates 2020 and the unforgettable year that it has been so far, how it has made us all appreciate the important and simple things in life. 'Enjoy Yourself' is something that [designer] Helen's mother, Eileen, always said to us, even if we were just going to the local shops. Each knit has its own unique story and is a stand alone piece of art."
Penneys Bar Cart (€40)
Bar carts have had a resurgence in popularity in recent years, becoming a living room staple thanks to Instagram. Not always cheap, and probably not the most practical use of space, this Penneys gold version is ideal as it is narrow and brilliantly affordable at just €40.
Bellamianta Bronzing Powder (€25)
This gorgeous bronzing powder would make a beauty-lover's day! The site advises up to 5 days for delivery within Ireland, but beware delays thanks to high demand. See bellamianta.com for stockists, including Boots online and in-store.
Garrett Mallon Earrings 9ct Gold (€90), free delivery between 3 to 5 days within Ireland
These beautiful gold earrings are so dainty, we're tempted to put them in the self-gift list! Carlingford-based designer Garrett Mallon also has a range of 100% Irish-made crafts and gifts available in store.