There's no end to the talented Irish creatives in the LGBTQ+ community. From art to apparel and music, here are some you can support
It's the final week of Pride Month, and you might be wondering how you can continue to support the LGBTQ+ community long after the rainbow flags have been taken down from our streets and social media feeds. Thankfully, we have a host of incredibly talented Irish creatives – from art, apparel, photography, music and beyond – that are here to stick around.
Beanantees
Beanantees has managed to capture diversity, feminism, and the Irish language and turn it into an impressive apparel line that speaks to and for the women of Ireland. Run by two Donegal natives, Ciara and Lana, their Beanantees have been worn by some beloved Irish female faces, such as Muireann O'Connell, Sinead Burke, Siobhan McSweeney, Sophie White and Imelda May. You can shop their apparel range online, from t-shirts, sweaters, to totes, which are all designed and printed in Donegal. Ciara and Lana regularly team up with Irish charities for importance causes; to date they have raised over €10,000 for rape crisis, LGBTQ+, pro-choice and other women-focused organisations in Ireland. 
View this post on Instagram
Advertisement. Scroll to continue reading.
Celaviedmai
Irish songwriter and rapper Maimouna Salif, known professionally as Celaviedmai, has become an exciting name in the Irish hip-hop and rap scene. Celaviedmai (aka Mai) is from Galway, but draws on her cultural influences to blend English, French and Irish in her lyrics. You can hear everything from drill, afro-beats and hip-hop in Mai's music, and she has been recognised for such genre-defiance overseas by heading her own shows and opening for artists such as Lil Wayne, Hoodie Allen and Tinchy Stryder. Her latest EP, Both Sides of the Story, is available to stream.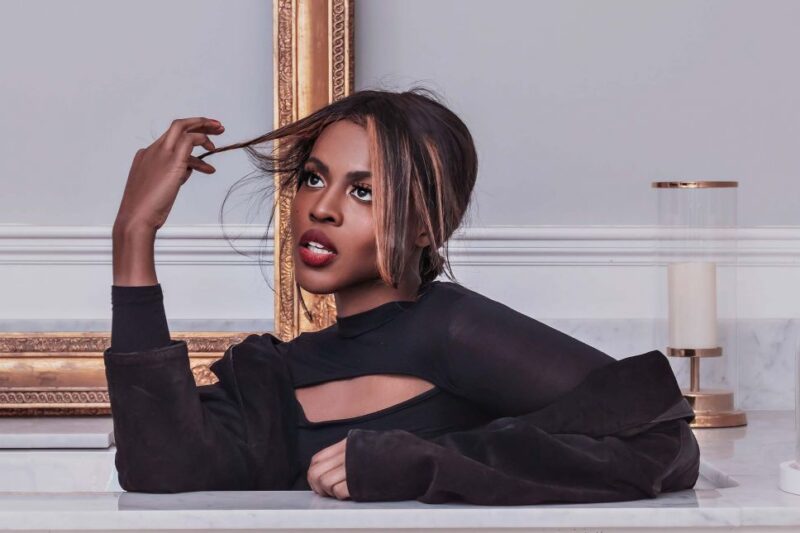 Selkies
Louise Ní Chuilinn is an Irish illustrator and graphic designer who mixes Irish idioms, cultural references and famous faces to turn them into iconic prints and tote bags. In 2020, Louise joined up with artists of the Medusa Collective to publicly support victims of a server leak that shared their sensitive images and information, and to call for an end to image-based sexual assault, by covering their legal costs through an online pop-up shop. You can shop her range online, or get in touch for commissions. 
View this post on Instagram
Babs Daly
Dublin-based photographer Babs Daly has over 10 years of experience shooting with some of the best up-and-coming businesses in Ireland. Her commercial portfolio includes Indigo & Cloth, Ambr Eyewear and Awave Apparel, but her sports photography, portraits, and wedding photography is just as impressive. You can view Bab's portfolio here, where you can also reach out to her for creative collaborations. 
View this post on Instagram
One Strong Arm
One Strong Arm has covered all bases when it comes to prints, creating everything from abstract, to political and literature references, to prints as Gaeilge. Dave Darcy is the creative force behind the business, and works from his letterpress print studio in Dublin city, while also coordinating the artistic direction of GCN magazine. You can shop the prints online, or, if you have a project you think could benefit from Darcy's vision, you can get in touch.
View this post on Instagram
Ailbhe Reddy
Irish singer-songwriter Ailbhe Reddy has carved out a successful career since the release of her debut EP Hollowed Out Sea in 2016. Since then, she has released a second EP and her first album Personal History, with her signature blend of pop and indie-folk evident throughout. Her latest single A Mess is available to stream, and Ailbhe will be performing the very best of Avril Lavinge covers this Thursday in the Workman's club, with all proceeds going towards the Red Cross Ukraine. Tickets are available here.