You will find lots of Irish-made products from these brilliant brands in the pages of this month's issue.  Here, learn a bit more about these Irish makers.
There's nothing we love more than discovering a new Irish product. There are so many talented people in this country making things we can't be without. In this month's issue, we're loving Irish prints, Irish-made skincare and jewellery and fashion brands that stop you in your tracks. Below, discover more pieces from these brands, and pick up this month's issue for more inspiration. Love Irish-made products? Vote in the Irish Made Awards 2019 here!
Irish-made gift boxes
For a very special occasion, a gift box from Made of Irish will really wow. This range of hampers come in a beautiful Irish-made wooden keepsake box, and inside you can choose products from wonderful Irish brands like Rathbornes, McNutt of Donegal, Jo Browne, Ballyshane Studios and Solaris Tea. Find out more here.
Prints as gaelige
Lapa Beag creates adorable prints featuring Irish native animals. We love the little rhymes on each piece. Check out the prints here.
Stunning goldsmith work
Helena Malone creates beautiful contemporary pieces in her studio in Wicklow. Our fashion writer Ruth O'Connor features her contemporary earrings in her trend forecast in this month's issue, and we're also lusting after all the pieces in her PURE collection. Find out more here.
Regal designs
Sarah Murphy tells us about her inspirations and career path in this month's My Life in Fashion interview. Her dreamy designs have been described as 'couture for the ingenue cool girl' and we can't think of anything more apt.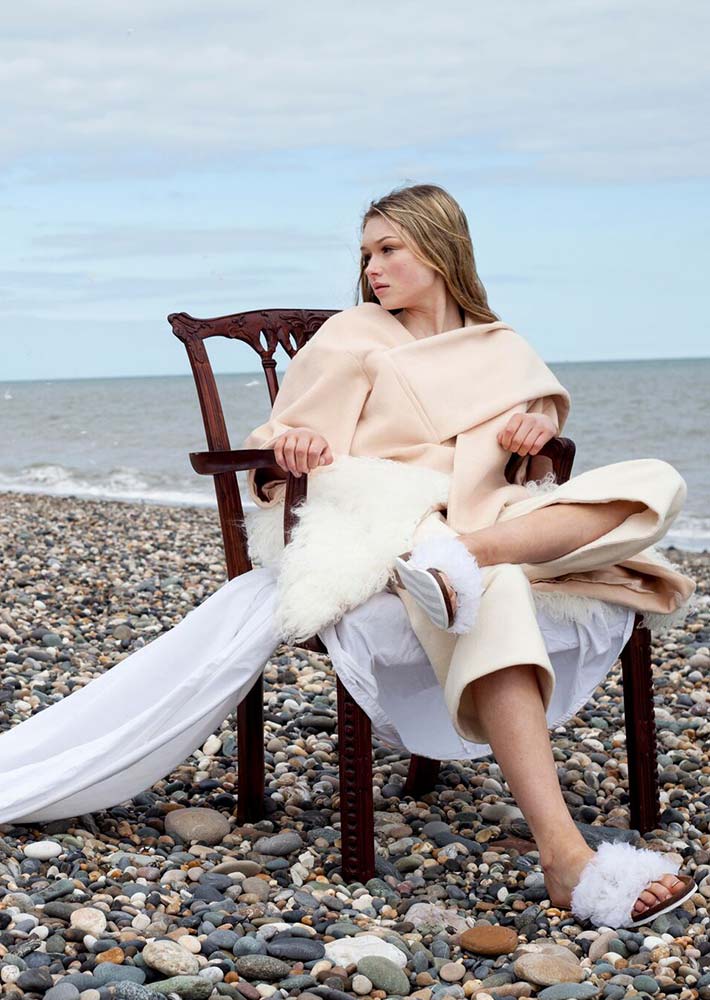 Skin saviours
In beauty, Aisling Keenan explains how to update your skincare routine. Two Irish-made brands are among her list of essentials — cult favourite Pestle & Mortar, and the range everyone is talking about, Codex Beauty Bia Collection. Pestle and Mortar has been formulated for all skin types, and uses high performance actives with natural ingredients for high efficacy skin solutions. The Bia Collection meanwhile harnesses the powers of indigenous Irish botanicals, and cutting edge technology, to create products that really work.