Ruth Negga's star continues to rise with her return to the big screen in Passing, plus more compelling films coming our way this year
We feel starved of great cinema right now, but rest assured that brilliant new releases are coming down the track that should be worth the wait. The pandemic caused havoc with release dates and production schedules, and while some films went down the route of streaming debuts, there are some that held firm for the world, and cinemas, to hopefully open up again. Some of these may come to a streaming service soon instead, but we may see one or two get their moment in theatres. We all know that the next Bond outing has been delayed and delayed again, but it's not just 007 we can expect on the big screen. Here are the intriguing dramas and thrillers critics that have gone down well on the festival circuit ahead of their widespread release:
Passing
Two high school friends are unexpectedly reunited after a decade and are simultaneously shocked and intrigued by each other's lifestyles. Both biracial women are leading markedly different lives; Irene (Tessa Thompson) is living in Harlem with her husband and sons, painfully aware of what it's like to be Black in 1929 America, and Clare Kendry (Ruth Negga) is passing as white, married to an extremely racist man. The women's mutual infatuation is rekindled, threatening the precarious realities they have constructed for themselves. The women struggle not only with segregation, but also with the gender conventions, the performance of femininity and the responsibilities of marriage and motherhood. An adaptation of a 1920s novel by Nella Larsen, the film is the directorial debut of acclaimed actor Rebecca Hall. Release date TBA
Locked Down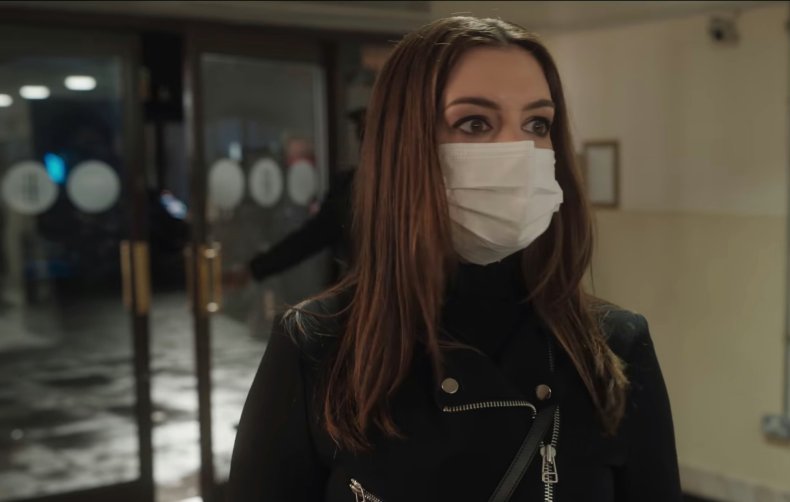 A couple on the brink of a fraught separation attempt a high-risk, high-stakes jewellery heist at a department store to fund their new lives. Living in lockdown, the couple, portrayed by Anne Hathaway and Chiwetel Ejiofer, know their relationship is fizzling out. But they're stuck together in lockdown struggling to cope with the realities of a shuttered world and their careers crumbling. But she has a plan to pull off an inside job at none other than Harrods, and she drafts him in too. Could this caper bring them closer together, or is it doomed to failure like their relationship? Irish release date is TBA.
The Little Things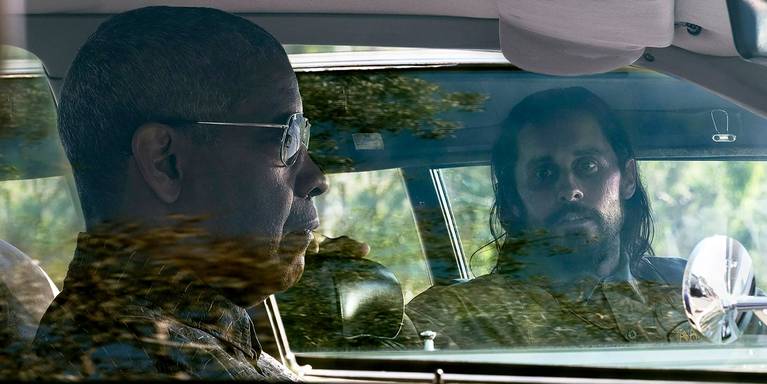 A crime film with Denzel Washington tends to be a recipe for success. The Little Things sees Washington play a former homicide detective, who is now just a lowly sheriff's deputy. He is drawn back to his old haunt LA when a hotshot detective, played by Rami Malek, asks for his help on a case. A particularly feral looking Jared Leto is the suspected serial killer they're pursuing, and Washington's character starts to unravel as the cat-and-mouse chase takes its toll. Irish release date TBC
The World to Come
This powerful romance set in the 19th century American Northeast stars Katherine Waterston and Vanessa Kirby as farmers' wives, fed up of their lives, who find a glimmer of hope in each other. They are drawn to each other, their connection providing a frisson of excitment in the reserved, isolation of their rural lives. Their day-to-day lives are a hellish drudgery with disappointing, withdrawn husbands, and their own relationship provides an intimacy they never knew could be possible. But the tension and danger of discovery puts them both at risk. This love story of stolen hours was a hit at last year's Venice Film Festival. Irish release date TBC
Chaos Walking
This dystopian thriller is set in a future where the thoughts of every living creature on earth are on display- and there are no women left. A ship crash lands on earth, and it contains a young woman (Daisy Ridley), whose thoughts are silent, which arouses suspicion and puts her at risk. Tom Holland plays a young man who tries to protect her, but they are both in grave danger, her for the intrigue about her, and he, as he is always at risk of being heard. Expected release date 5 March
Nomadland
After losing everything in the 2008 recession, a woman embarks on a journey through the American West, living as a modern day nomad in a van. Frances McDormand stars in this poetic, docu-fictional piece as the woman forced out of her home in search of work. She can't afford to retire, but as well as the hardship and heartache of this lifestyle, she discovers serenity and community with those in the same boat as her. These characters are portrayed by mostly-real life nomads, bringing an authenticity to this depiction of the remarkable phenomenon of 60 and 70-year-old Americans living on the road. This nomadic lifestyle seems like a revelation, that is until, the van, or the body, shows signs of collapse. Expected Irish release date 19 March