From your hair, to your teeth, to your hands, here are some Irish beauty products and businesses to covet
2021's Irish Made Awards Beauty category is filled with gorgeous self-tanning lotions, sustainable skincare, and handmade delights. Check out our finalists below, and maybe you'll find a new beauty staple in the process. Vote for your favourite at irishcountrymagazine.ie/vote/.
Annutri, Latin for "nourish yourself", is the company behind the award-winning hair supplement, Grow It. The supplement is packed with a premium blend of vitamins and minerals, to promote hair health, growth and strength. Made in Ireland, Grow It contains no bulking agents – just clean, nourishing ingredients. Prices start at €29 for a 30-day supply.
Bare by Vogue was launched by Irish star, Vogue Williams, in 2019 and the self-tanning brand is produced in Cork. The tanning lotion is enriched with super peptides which help smoothen, plump, firm and improve skin elasticity. They offer everything from foam to facial mist. Products are vegan-friendly, cruelty-free, paraben-free and safe to use during pregnancy and breastfeeding.
Advertisement. Scroll to continue reading.
Revive Active's Beauty Complex is a powder supplement and total gamechanger. The super supplement contains eight active ingredients, working together to support skin, hair and nails. Products are manufactured in Mullingar and retail from €59.95.
Bellamianta, meaning Beautiful Aspirations, puts skincare first and foremost in their vast range of products. Manufactured in Co Mayo, Bellamianta's formula is clean and cruelty-free. From gradual tanning moisturizers to hyaluronic facial tanning mist, there's a product for any event in the range. Prices start at €14.
Athlone company, deDANÚ l, offers a stunning range of plant-based skincare, aromatherapy and wellness products. Their range includes an innovative CBD range that is clinically proven with ingredients locally sourced. All packaging is sustainable and recyclable, and prices range from €12 to €120.
Hawthorn products are handmade in the west of Ireland using 100% natural plant seed oils and butter blended with essential oils. The result is a skin-nourishing dream. All product containers are 100% recyclable and devoid of unnecessary outer packaging, making them a sustainable choice too.
Since launching in 2017, Iconic Bronze has manufactured luxurious self-tanning and cosmetic products at affordable prices. Their range is manufactured in Mayo, without harmful chemicals. It includes a variety of self-tanning, exfoliating, and finishing products, including mousses, lotions, instant tan, self-tan erasers, bronzers, and highlighters.
L.A. PACIFIC knows that beauty and health intersect when it comes to your teeth. Many teeth whitening products can be damaging, but L.A. PACIFIC is different. Their Enzymatic Stain Removal + Enamel Strengthening Treatment Kit is a facemask for your teeth. Products are made in Offaly and formulated by an Irish scientist.
Literary Lip Balms is a range of eco-friendly skincare made specifically for people who love books. Products are lovingly made in Dublin with nourishing, sustainable ingredients and natural scents. Stories are captured in fragrance, evoking the likes of Pride and Prejudice or Murder on the Orient Express.
Naivilo products are handmade by scientist Olivia in her studio in Nohoval, Co.Cork from premium oils, butters and powders. The Prebiotic Natural Deodorant balm has four iterations and is loved by people of any gender. It is formulated with nourishing ingredients, and is gentle on underarm skin – as well as effective!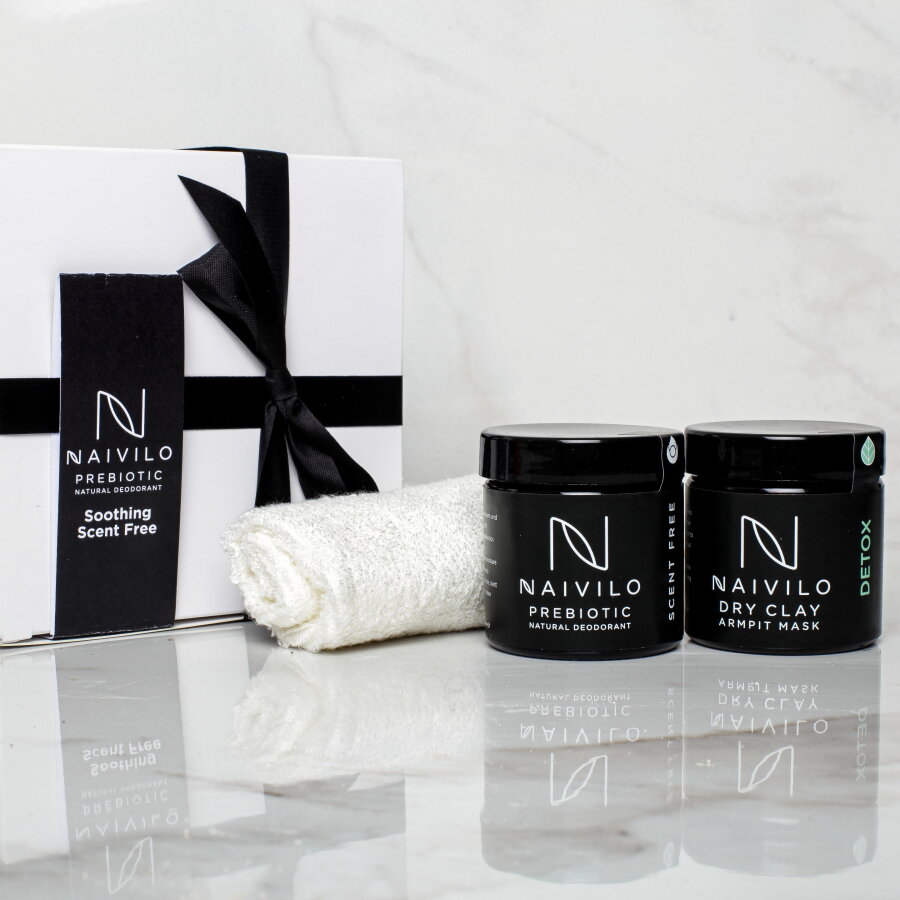 With 100% natural ingredients, the Handmade Soap Company produces a range of soaps and lotions from Co Meath. The hero products are a lifelong, ornate hand lotion and hand wash glass bottle. Once your soap and lotion are running low, you simply re-order & refill the contents, which arrive in a 100% compostable pouch, to be placed in your food bin.
Trish's Honey Products has a range of skincare, all handmade in the rural town of Dunhill. The Caring range is certified organic with the Irish Organic Association. It uses natural ingredients of beeswax and honey blending plant-based oils to create a unique product range. From lip balms to hand cream, products are caring for both customers and the planet – with items packaged in an eco-friendly way.
Vote for your favourite at irishcountrymagazine.ie/vote/.