You can rely on these gentle, uncomplicated products to ensure good skin days stay that way
There is a big focus on actives in skincare lately, with good reason, but don't let the hype distract you from the fact that a proper cleanse is the essential first step your skin needs.
It can be a challenge to find a product that suits your skin, especially when something that seems good actually strips, dries out or aggravates your otherwise clear complexion.
It feels like you can't win sometimes, when rich, hydrating formulations can make even normal skin sting, and anything for problem skin can be quite harsh.
Cleansing morning and evening is non-negotiable, and if you're delving into intensive serums and treatments, you'll want to ensure your cleanser is pretty mild. These effective cleansers won't dry out, clog or irritate the skin, keeping your normal skin feeling that way — normal.
To protect the skin barrier
Trilogy Very Gentle Cleansing Cream €26.95
Advertisement. Scroll to continue reading.
This delicate cleanser will also remove makeup, and promises to protect the weakened skin barrier. Use with a face cloth for best results. Skin will feel noticeably softer too. This is a great choice for skin that occasionally gets irritated.
For a gentle but thorough cleanse
Kiehls Cannabis Sativa Seed Oil Herbal Cleanser €27
This calming wash has a light gel texture that creates a soft foam. It effortlessly lifts away makeup and impurities, leaving skin feeling refreshed and calm. Your face won't feel stripped, and the formula is non-comedogenic so it won't block pores either.
To add radiance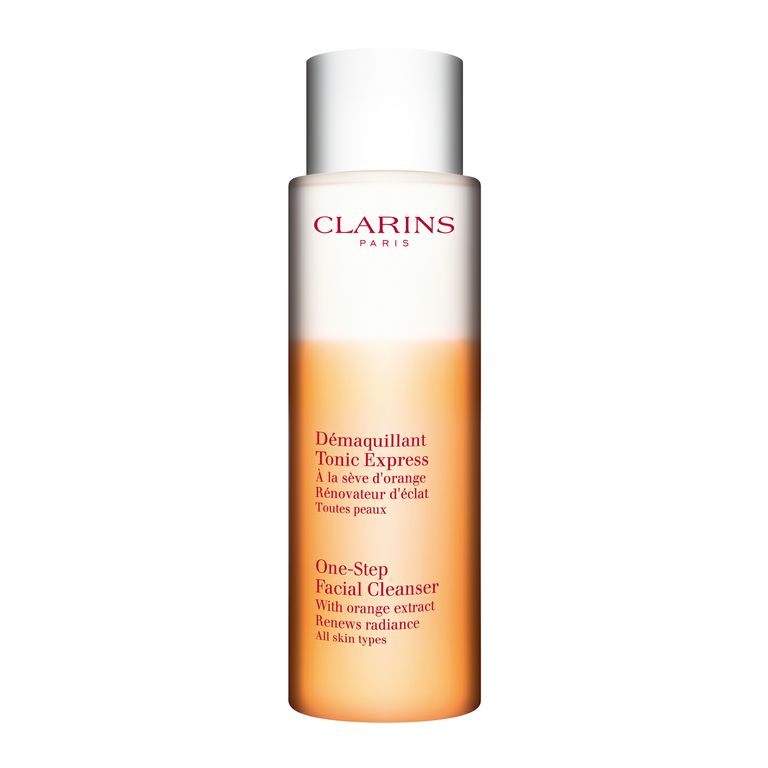 Clarins One-Step Facial Cleanser €26
If you're short on time, this handy product is a cleanser and toner in one step. The refreshing formula has anti-pollution properties thanks to gentle orange and moringa seed extracts. It will remove makeup and dry skin cells that can cause dullness.
To remove eye makeup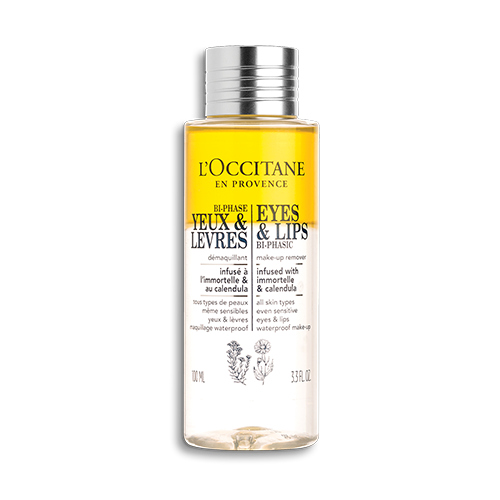 L'Occitane Eyes & Lips Bi-Phasic Makeup Remover €22.50
This is a really silky formula that removes makeup and eye products to leave the skin feeling thoroughly cleansed. Calendula works to soothe the skin, and immortelle flower is an anti-ageing powerhouse.
The handy travel option
Bioderma Hydrabio H20 Micellar Water, €6.24
Suitable for all skin types, even dehydrated and sensitive skin, this is one of the best micellar waters we have used. The hydrating formula contains Aquagenium, an exclusive biological patent that stimulates the production of aquaporins, which are the skin's own natural moisturising system. Simply apply with a cotton pad and you don't have to rinse, making this a handy one to keep in your travel bag or on your bedside table for lazy evenings.
To buy local & Irish-made
The Burren Perfumery Calendula & Rose Cleanser €22
This is a gentle and non-drying formula that will leave skin feeling fresh and clean. Apply to skin and remove with warm water or cotton wool. Made in the workshop in the Burren in county Clare, all products are made in small batches by local staff.
To protect in urban environments
Chanel Anti-Pollution Cleansing Milk €38
This cleanser has a creamy texture and will gently remove makeup, even waterproof formulas and sunscreen. It also works to remove pollutants as it contains blue micro-algae, leaving skin comforted, supple and prepared for the next step in your routine. Simply massage onto skin and remove with a cotton pad.
For sensitive skin
La Roche-Posay Sensitive Cleansing Gel €15.99
If you prefer to err on the side of caution, or have had the occasional reaction, then La Roche-Posay is a brand you can rely on. This gel cleanser is suitable for all skin types, including sensitive, as it is enriched with thermal spring water. It is an effective makeup remover too and the formula is non-comedogenic.
There has been an increase in skin sensitivities in recent years, caused by environmental factors such as rising pollution levels, UV rays and increased stress levels. March is Skin Health Month, supported by La-Roche Posay, and during the campaign, expert-trained demo-advisers will provide free in-store skin consultations. You can get advice on how to treat and manage individual skin concerns. Find out more about the campaign here, and find your nearest host pharmacy here.