Style your home or send a bouquet of flowers that will last, with these beautiful forever blooms
Receiving a bunch of flowers is lovely, but they are a ticking time bomb. It can be a little deflating to see your beautiful flowers have wilted all too soon.
That is why we adore the enduring trend of dried bouquets. The beautiful dried flowers can come in colourful or muted tones, and often pampas grass and foliage add to the look.
Here are a few ways to get your hands on some long lasting bunches.
New Moon Blooms
Sharon Griffin originally designed unique floral backdrops for weddings and events with her business Frog Prince. Her new venture, New Moon Blooms, takes that further, and now she has created her own ethical flower factory, creating long lasting bouquets and working with Irish growers. Bouquets start from €29 with letterbox size bouquets, with more elaborate arrangements and gift hampers available for up to €145.
The Wilds
This dried flower bouquet from Enniscorthy-based shop The Wilds looks beautiful in a vase, or can be used to weave your own wreath.
Advertisement. Scroll to continue reading.
The Garden
This beautiful arrangement features  a mixture of grasses, twigs and dried foliages to compliment dried flowers such as lavender, astilbe, amaranthus.
Oliver Bonas
A bouquet from the high street may seem unusual, but that's the beauty of these durable arrangements. The Oliver Bonas bouquet has been created by MUD Urban Flowers, and features pastel pink blooms offset with green eucalyptus.
Urban Outfitters
Perfect for a statement in your home interiors, this bell jar features stunning dried flowers.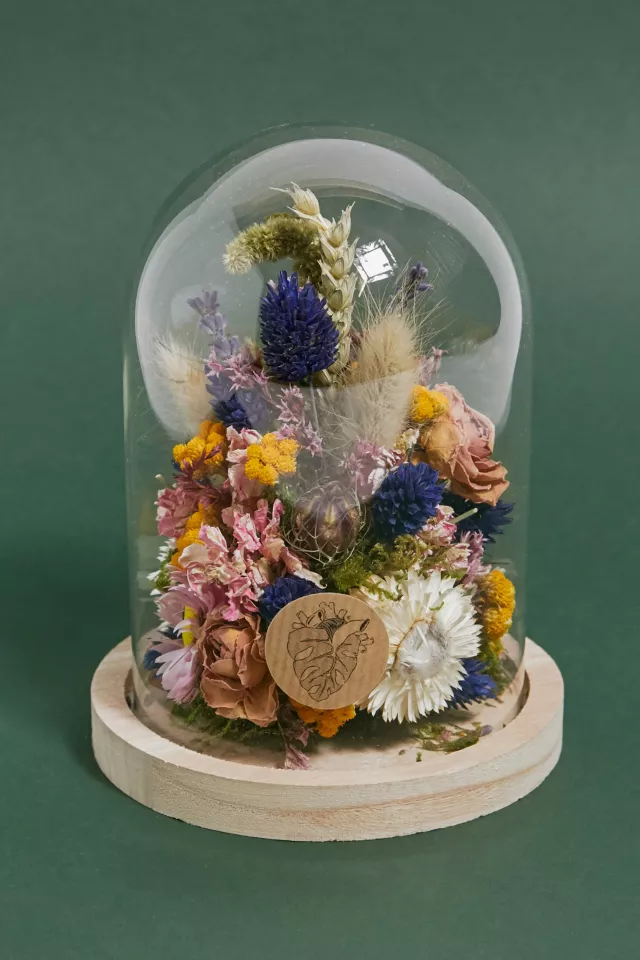 The Crate
While unfortunately the Spring dried bunch from The Crate is sold out, put their summer one on your wishlist. The limited edition seasonal bouquets are always stunning, a perfect buy for your home or to send as a gift.