Here are our favourite zero-waste refill stores around the country, where you can bring your own containers and stock up on household goods, without all the packaging and plastic.
The easiest way to reduce waste in your home is to eliminate the amount of excess packaging coming in. By bringing your own containers to a refill store, you can stock up on everyday products like porridge oats and washing up liquid, and by buying unpackaged fruit and vegetables, you avoid the use of unrecyclable plastics. Win, win! Check out our favourite places to shop zero-waste and plastic-free here: 
1. Twig Refill Shop, Clonakilty, Cork
The very cute Twig in Clonakilty is the new business by the team behind The Olive Branch health food emporium. It is a refill store where you can stock up on all the essentials for your home, all you need is to bring your own container. Alternatively you can avail of Twig's 100% cotton reusable bags and glass jars to stock up with bulk buys of grains, legumes, herbs and spices, dried fruit, nuts, olive oils, apple cider vinegar and more. Twig also offers refill chemical-free household cleaning products, shampoo, and skin-care, and a wide range of refillable containers, coffee cups, and canteens. 
2. Dublin Food Coop, Kilmainham Dublin
The Dublin Food Coop's new permanent home in Kilmainham is open seven days a week, from 8am to 7pm on weekdays and 9am to 6pm on weekends. Stocking Irish produce, fresh bread, ethically-friendly products and lots of options for vegans, vegetarians and more, this is definitely one to visit. Cool products we can't wait to try include Merry Mill gluten-free porridge, Palm Free Irish Soap from Kildare, Clonakilty Chocolate which is a fairtrade brand working with farming co-ops in Ghana with recyclable packaging. Zero waste options include refillable castille soap, shampoo bars by AB soaps in Wicklow and more. dublinfood.coop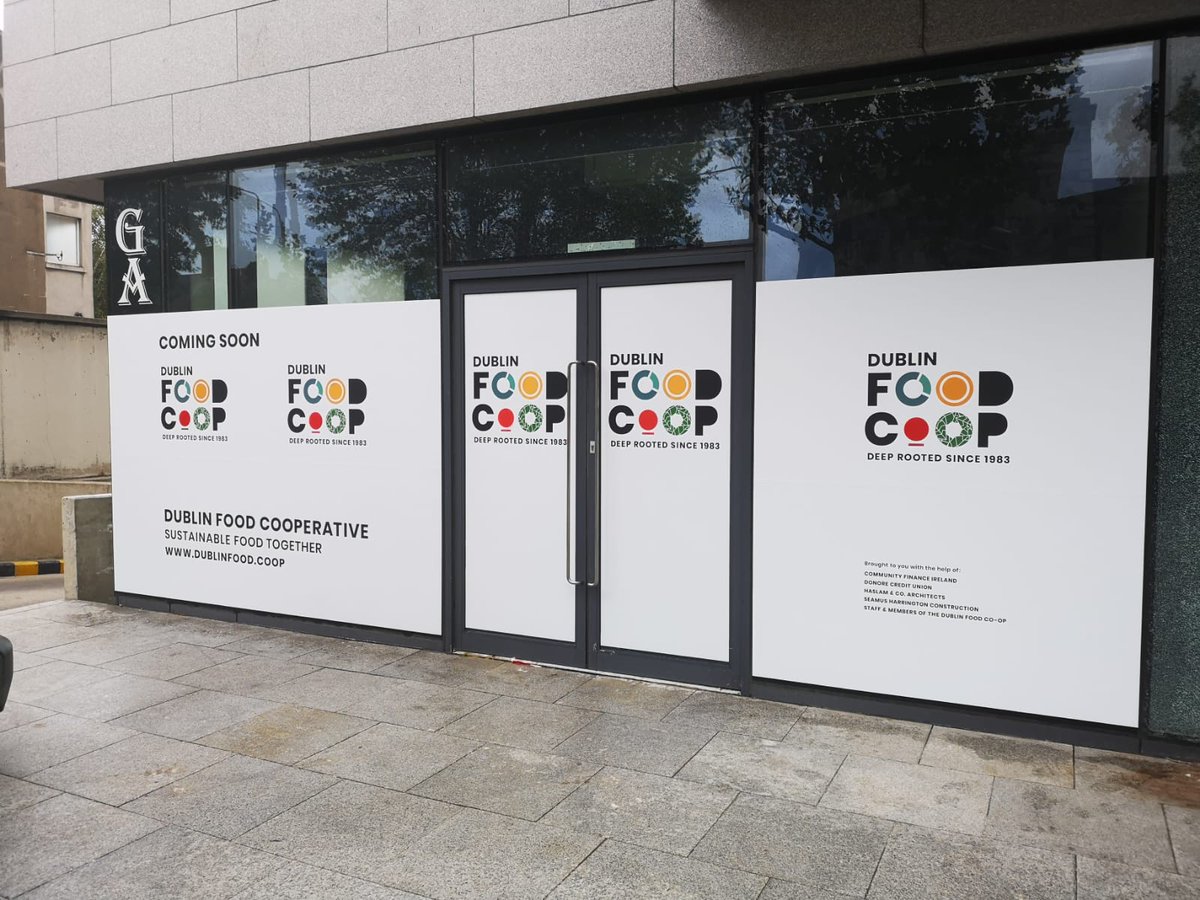 3. Noms, Phibsborough, Dublin
New shop Noms, which stands for natural organic mindful sustainable, stocks organic, unpackaged fruit and veg, unpackaged loose and organic dry ingredients. You will also find green living essentials such as washing up detergent, shampoo and conditioner refills, bicarbonate of soda and apple cider vinegar. Pop in for a coffee, which is certified organic and roasted by the family run Mahers Roastery in Cork. www.noms.ie
4. The Sustainable Store, Blackrock Market
Open Thursday to Sunday, this minimal waste store sells plastic-free and chemical-free products. Here are some of the brilliant brands and useful household essentials they stock:
Stainless steel reusable lunchboxes and straws.
Shampoo bars handmade in Dalkey.
Charcoal water filters (to remove chemicals from tap water).
Good Wick ethical Irish-made candles
Little Lamb reusable cloth nappies.
GOTS certified organic cotton towels and shopping bags, Bamboo toothbrushes.
Tabitha Eve bamboo wipes which are an alternative to wet wipes.
Pura toxic-free stainless steel baby bottles.
KU.TIS chemical-free deodorant and Warrior Deodorant Cream.
Georganics toothpaste.
5. Pax Whole Foods & Eco Goods, Westport, Mayo
This beautiful shop is located at the end of Market Lane and sells a wide range of goods for those wanting to avoid single-use-plastics.
Inside you'll find:
Dispensers for refilling your containers of organic grains, legumes, nuts, seeds, dried fruit, baking ingredients, herbs, spices, blended tea, coffee, oil, vinegar, liquid sweeteners and other condiments.
Refill stations for shampoo and conditioner, hand and body wash, face and body cream and various household cleaning products.
Plastic-free packaged deodorant, soap, toothpaste and mouthwash, toothbrushes, facial pads, menstrual cups and pads.

Want to minimise packaging in your beauty routine? Try these solid bar beauty products.