We all have a fondness for the books we grew up with. Here are four stunningly illustrated books to enjoy with your child
It's never too early to encourage your child to love reading. As the evenings get darker, sitting down together with a book before bedtime is a lovely routine to get into.
There are a few really exciting kids books coming out this book, including modern takes on old favourites, some familiar faces and really gorgeous storytelling.
The President's Surprise
Peter Donnelly
Published by Gill Books
The follow up to The President's Glasses and The President's Cat is just as heartwarming. It's the President's birthday and everyone is busy getting ready for the party. The President heads out to walk the dogs in Phoenix Park, and his nearest and dearest work on the preparations. The pigeon hangs up the bunting, Mrs Mullins dusts the picture frames and the cat makes sure the cream for the birthday cake is just right. Meanwhile, the President is having a lovely day. He tucks into some tea and scones at Farmleigh House and does some yoga outside. But will he be so busy out and about that he forgets to come home for his birthday party?
Advertisement. Scroll to continue reading.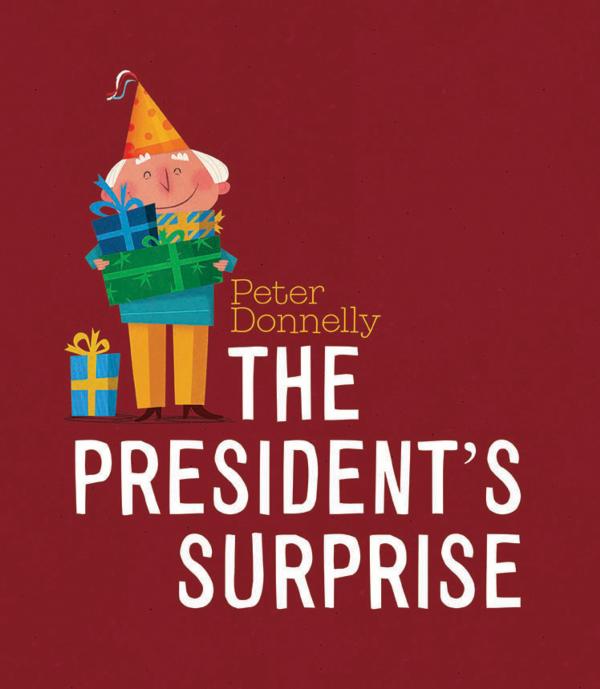 Constance Markievicz The Rebel Countess
John and Fatti Burke
Published by Gill Books
This is the third book in the inspirational Little Library series, introducing Ireland's youngsters to the most inspirational icons in Irish history. This book is all about a brave and adventurous young girl who grew up to fight for Ireland's independence. She campaigned for women's right to vote, and went on to become the first woman elected to British Parliament. Having grown up in Sligo shortly after the Famine, Constance had a dream. She wanted Ireland to be free and the people to be treated fairly, and she wasn't afraid to go out and make that happen.
The Children of Lir
Laura Ruth Maher, illustrated by Conor Busuttil
Published by O'Brien
This is a lovely version of this Irish legend, told in rhyme. The Children of Lir were turned into swans by their wicked stepmother and forced to wander across Ireland for 900 years. Fionnuala, Aodh, Fiachra and Conn's story was part of Ireland's ancient oral tradition, and was handed down from generation to generation. Not only is this book beautiful, the use of rhyme is very important for early literacy development, according to author Laura Ruth, a Montessori teacher.
The Fate of Fausto
Oliver Jeffers
Harper Collins Children's Books
This powerful new fable from world-renowned artist Oliver Jeffers is inspired by the sea. "I was in a car on the north coast of Antrim, overlooking the sea while watching a storm come in. My thoughts wandered to my smallness against this rolling giant, and I thought of how much control we believe we have on nature when surely it's the opposite." The result is this book about Fausto, a man who believes that he owns everything, and sets out to survey what is his.