Refresh your memory and check out the Irish makers who came out on top in the past few years of the Irish Made Awards
The Irish Made Awards 2022 are in full swing — you can vote for your favourite Irish-made businesses here. Now in its sixth year, the awards are a celebration of talent and creativity on the island of Ireland.
Here, take a look back at the various winners since the awards began.
Advertisement. Scroll to continue reading.
Irish Made Awards 2021 Winners
Overall Winner: The Handmade Soap Company 
Accessories Winner: Úna Burke
Runner up: Aura Éire Bridalwear
Jewellery Winner: Inner Island
Runner up: Annemarie Reinhold
Beauty Winner: The Handmade Soap Company
Runner up: Bellamianta
Fashion Winner: IrelandsEye Knitwear
Runner up: Caoimhe Murphy
Textile Winner: Avoca
Runner up: STABLE of Ireland
Home Winner: Viven O'Malley Ceramics 
Runner up: Rawsaol
Gift Winner: Lainey K 
Runner up: Beo Wellness
Food Winner: Blackwater Honey
Runner up: Ballymaloe Foods
Drink Winner: Craft Cocktails 
Runner up: Kinsale Mead Co
Furniture Winner: John Lee Furniture
Runner up: Finline Furniture
Irish Made Awards 2020 Winners
Overall Winner: Foxford Woollen Mills
Gift Winner: Brooke & Shoals 
Runners up: Alanna Plekkenpol, Lainey K
Home Winner: Criostal na Rinne
Runners up: Jill & Gill, Wildbird 
Textiles Winner: Foxford Woollen Mills
Runners up: Irish Linen House, Jennifer Slattery Textiles 
Furniture Winner: Coolree Design 
Drink Winner: Dublin City Gin 
Runners up: Cloudpicker, Aiteal Irish Gin
Food Winner: Grá Chocolates
Runners up: Sadie's Kitchen, Atlantic Treasures
Jewellery Winner: Juvi 
Runners up: Soul Engraver, Sandia Dublin
Beauty Winner: Bellamianta 
Runners up: BiaBelle Beauty, Hawthorn Handmade Skincare 
Fashion Winner: Úna Burke
Runners up: Native Denims, The Costume Room
Accessories Winner: Aoife Mullane Design
Runners up: Holden Leather Goods, Emily Jean Millinery
Read more about the 2020 winners and runners up here. 
Irish Made Awards 2019 Winners
The 2019 awards marked our first ever awards ceremony. Read more here. 
Overall Winner: Arran Street East
Gift Winner: Bearded Candle Makers
Runner up:  Lainey K
Home Winner: Arran Street East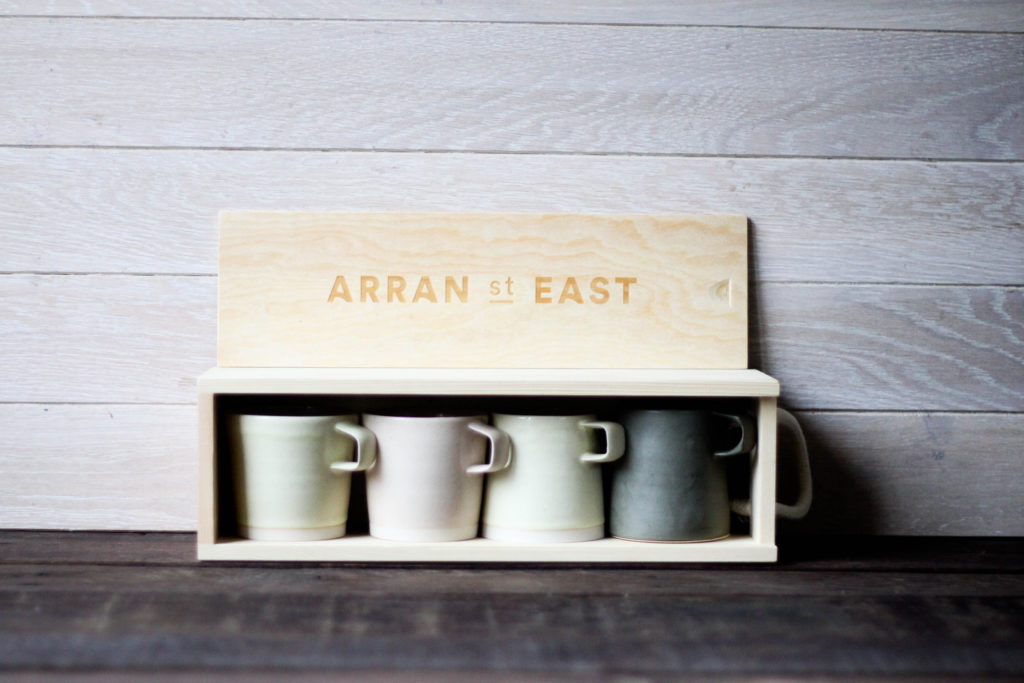 Runner up: Eilis Galbraith
Textiles Winner: Irish Linen House
Runner up: Cushendale Woollen Mills
Furniture Winner: Éalu
Runner up: Bunny & Clyde
Food and Drink winner:  Glendalough Gin
Runner up: Wexford Home Preserves
Jewellery winner: Capulet & Montague
Runner up: Soul Engraver
Beauty winner: Kinvara Skincare
Runner up: The Handmade Soap Company
Fashion winner: Aoife Mc Namara
Runner up: Bernie Murphy
Accessories winner: Aoife Harrison Design
Runner up: Stable of Ireland
Irish Made Awards 2018 Winners
Overall winner: The Burren Perfumery 
Gift winner: Jando Design
Runners up: Sass & Boho, Beeswax Candle Makers
Home winner: Etain Hickey
Runners up: Shady & The Lamp, Audrey Hamilton Art
Textiles winner: Zwartbles Ireland 
Runners up: Foxford Woollen Mills, Marleen Van Haaften
Furniture winner: Bunny & Clyde
Runners up: Shane Tubrid Furniture, Pat Payne Kitchens and Bedrooms
Food winner: Killowen Farm
Runners up: Mash Direct, Wild Irish Foragers
Jewellery winner: Sandia Dublin
Runners up: Scribble and Stone, Helena Malone Goldsmith
Beauty winner: The Burren Perfumery
Runners up: Copper Coast Natural Skincare, Spotlight Teeth Whitening
Fashion winner: Bébhínn
Runners up: Heidi Higgins, Magee 1866
Accessories winner: Dog Envy Clothing
Runners up: Laura Kinsella, Aoife Harrison Design
Irish Made Awards 2017 Winners
Overall winner: Jando Design
Gift winner: Jando Design
Runners up: Ewe Sir by Molly Ellis (now The Wild Felter), Dollybirds Art
Home winner: Brooke & Shoals
Runners up: Candella, Wildroutes Wildlife Shelters 
Textiles winner: McNutt of Donegal
Runners up: Foxford Woollen Mills, Studio Donegal 
Furniture winner: Bababou (now known as HuggOrganic)
Runners up:  Coppergreen Design, Snug
Food winner: Keogh's 
Runners up: Flahavan's, Achill Sea Salt
Jewellery winner: Chupi
Runners up: Bláithín Ennis, Martina Hamilton
Beauty winner: Jo Browne Natural Solid Perfume 
Runners up: Kinvara Skincare, Pestle & Mortar 
Fashion winner: Jennifer Rothwell 
Runners up: Bernie Murphy, Bébhínn
Accessories winner: Kinsale Leather Company
Runners up: Hazel Greene, Ciara Silke