Update your new season wardrobe with these transitional pieces, from on trend loafers to timeless knits
The mercury's dropping and the post-holiday blues are setting in. Summer has come and gone in the blink of an eye. But do not worry. You can still make the most of your summer wardrobe favourites in autumn. Whether it's prolonging the life of your favourite maxi dress, or figuring out how to style a plain white tank for the colder months, learning to layer up is the key to getting the most out of those holiday buys. Below, are seven wardrobe must-haves that will help you transition your summer style to autumn ready.
1. The Classic Sweater
Kicking things off in the most autumnal way possible, the 2000's show character from Gilmore Girl's Rory is a popular style icon for the colder months amongst Gen Z. The Rory Gilmore sweater is trending on TikTok and is considered an autumn essential. Whilst many people are purchasing their own from H&M (€27.99), strictly speaking, the Rory sweater is actually an aran jumper, which means you can find your perfect fit locally and be twinning with Rory while you binge all seven seasons of the iconic show. We love this one from Beo Live Well (€115).
2. Knee high boots
Ditch the sandals, it's time to add some edge with some staple knee high boots. Before the temperatures hit freezing, we'll be styling ours with mini skirts and cosy jumpers. If minis aren't your thing, nothing says sophisticated like a midi or maxi paired with a statement boot meaning it's not quite time to pack the summer skirts away. We're a fan of these Pointy Loose Shaft Boots from NA-KD Fashion, (€101.95)
3. Office chic
Autumn is the perfect time to get yourself a matching tailored suit. Structured, elegant, and classy, a well-fitted set is the perfect combo to keep you on par with the temperature and to stay stylish. Keep it simple with traditional autumnal neutrals or make a statement with a bold pink or red to get heads turning, like this set from Mango. Structured Lapel Blazer, (€79.99). Wide Leg Suit Trousers, (€49.99).
4. Loafers
Staying in that classic state of mind, loafers are another wardrobe dream for the autumn months. To be paired with skirts and tights, plain white socks peaking out under the hem of your trousers or with some mesh over the knee socks – a look we're seeing on many influencers, there's something about loafers that scream autumn. If you fancy splurging on some designer beauties, the Prada Monolith pointy brushed leather loafers (€880) are a current TikTok favourite. If you're searching for something more budget friendly, the ASOS DESIGN Monster Chunky Loafers (€34.99) are equally as fabulous.
5. Trench Coat
The perfect autumn coat is none other than the iconic trench coat. Whether you prefer a tartan pattern like the Burberry style or want to opt for something a bit more out there, like this leather version from Urban Outfitters (€115), trench coats are for sure a wardrobe essential that come back every autumn/winter season and last until the end of spring. If Audrey Hepburn is your style muse, a longline trench coat is a staple piece that is for sure worth investing in.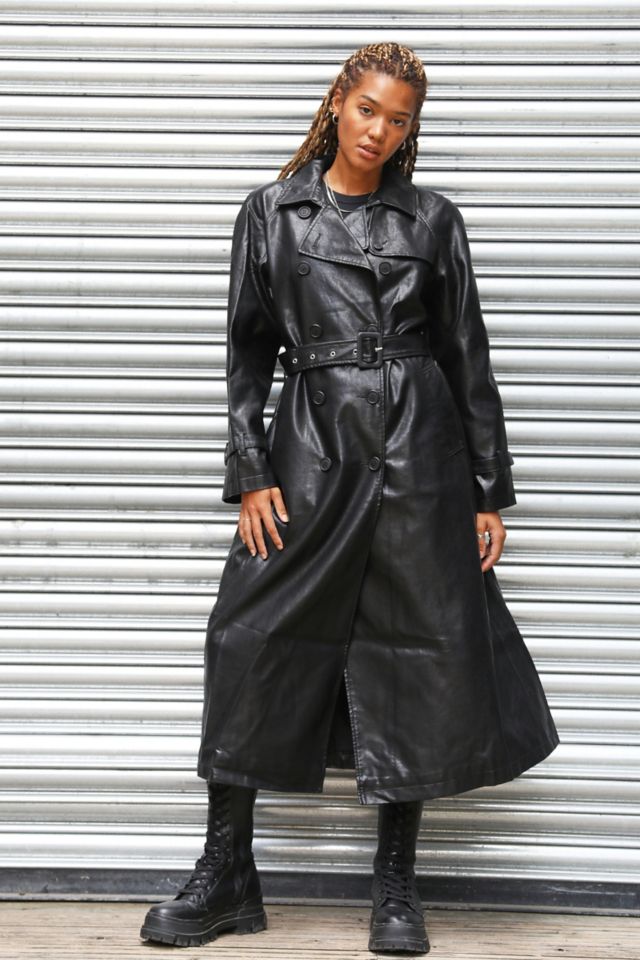 6. Oversized blazer
Oversized isn't going anywhere. While we love a fitted, polished look, there is something dreamy about that 'stole this from my man' effect. The oversized blazer flatters all, especially with a slicked back bun and flowy dress combo. The ultimate effortlessly put together look with a hint of sophistication. We love this one from H&M (€39.99).
7. Plain White Tank
A summer essential that you can easily incorporate into your autumn wardrobe. Style it with your tailored suit, or peaking out of your leather trench paired with your statement knee high boots. Pop it on with your favourite jeans and an oversized blazer for a Hailey Bieber effect, or with a maxi skirt and loafers, similar to Emma Chamberlain's summer uniform that you can absolutely wear in autumn too. The plain white tank was a runway favourite this season, and is the number one piece that you can layer anything over. This one from Stradivarius (€8.99), is budget friendly and a flattering style, perfect for your autumn wardrobe.