Now that we've made it through January, it is time to look to spring. From sweet scents for your home to a relaxing country escape, here is what the Irish Country Magazine team have been obsessed with this week.
Also, this is two way street and we'd love to hear from you. Comment underneath this post on Facebook, Twitter or Instagram and tell us what things you love and would recommend for us to try.
Klara Heron, Acting Editor
I'm obsessed with scented candles – there's always at least one lighting in my house and I have a cabinet stockpiled with scents for different seasons, moods and occasions. They're almost exclusively made by Irish companies, as we have so many great candle-makers here who produce high quality items, and recently I've fallen for a new one that has become the scent of winter in our home. It's Tobacco & Black Pepper by Connemara-based company, Rowan Beg. Nicola McGuinness is the maker and I've been a fan of her products for years – she has one called Grandad's Sunday Best that brings back gorgeous memories. Tobacco & Black Pepper is part of her Urban line which come in polished concrete pots that look as good as they smell. The spicy, sweet, warm scent fills the house and has a really long burn time. It's also great value at just €16.95, and directly supports a fabulous artisan homegrown business.
Kate Devereux, Advertising Manager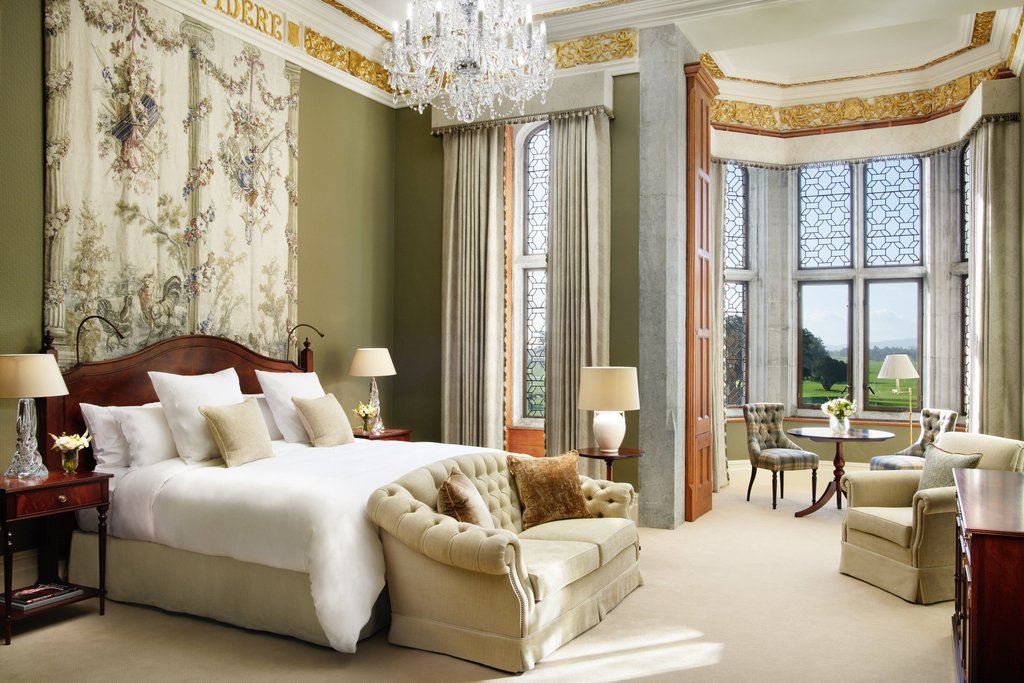 Recently I stayed in Adare Manor for two nights and it was beyond amazing from start to finish. Having saved for a few months in advance, it made payment so much easier on check out! The stay is pricey but for someone who studied and loves the area of hospitality, I personally see it as very worthwhile. The contribution that owner JP McManus makes to the area of Adare is phenomenal. From hiring local staff, sourcing local producers and florists, with a total employment of 500 staff it is great to see Adare Manor being such a success for an Irish owner.
A few highlights to note would be the food, the genuine and friendly staff, the cycle of the grounds and the stunning bathrooms which are interiors dreams! Well worth the treat for my 30th!
Laura Merrigan, Art Director
This week I'm loving… mentorship
Two great mentorship initiatives have popped up in my Instagram feed in the last week. Brought by the gals behind Above The Fold, which in itself celebrates and champions creativity in Ireland through talks events and podcasts, @theother_insta is their new project encouraging discussion and addressing gender disparity in the creative industries. One way they plan to tackle this is through a mentoring programme designed to bridge the gap between emerging and established females in the creative industry. Sign up to be a mentor or mentee here or listen to The Other Podcast.
If you're feeling stifled and unmotivated in work while your ideas notebook sits in your bag mocking you, The Side Project is a growing creative community worth getting to know. A before-work, breakfast club for creatives of all disciplines, it aims to make it easy and fun to progress your side project by meeting the right people to help your create your best work on a 1-2-1 basis over coffee. Limited numbers but you can apply here.
Keeva Tyrrell, Journalist
I must admit that while I am a fan of the animal print trend that has been everywhere over the last couple of months, polka dot is actually the print that I prefer to wear. I always tend to gravitate towards the print when I first walk into a shop or look on a website, so when I saw this Mango dress online, it just spoke to me. It has all the characteristics of my ideal dress; it's versatile because I can wear it to work, events or an occasion I might have coming up; it's long sleeved and midi which means I don't have to apply tan; it not clingy and instead slightly kicks out under the bust so it thankfully hides a multitude of sins. Not to mention the stunning square neckline and resin buttons! The dress comes in at €49.99 which, to me, is a good price for a dress that I can see myself wearing 10+ times. If you want to see what it's like on, check out this catwalk video on ASOS.
Roisin Healy, Features Writer
I have been loving Skinician's Advanced Calming Serum. I find it really nourishing without being greasy, and it really seems to make skin glow. My skin can be really dehydrated and sensitive but after diligently using this for a few weeks my skin feels really healthy. It is meant to help protect the skin against environmental damage, so I think it has helped my skin survive the cold spell and all the central heating. Plus it's an Irish brand!
Maeve Barry, Marketing Manager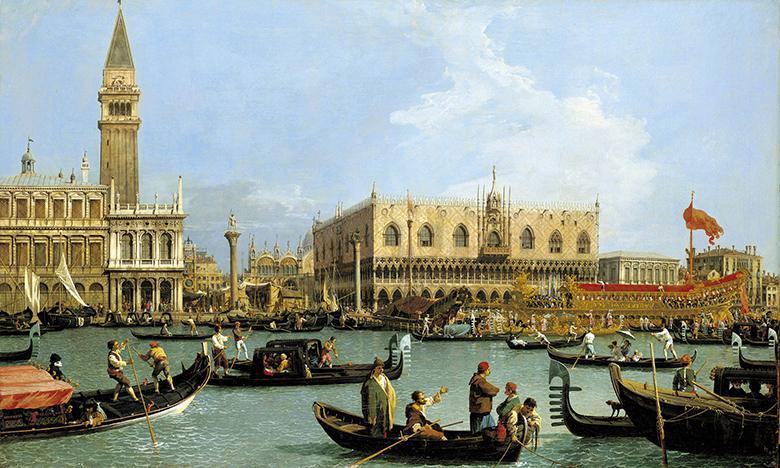 During a recent trip to Paris I went to see an exhibition on the city of Venice at the Grand Palais. One of the featured artists in that exhibition – Canaletto – has an exhibition currently running at the National Gallery in Dublin until March 24th, Canaletto and the Art of Venice, so I popped along and it's really worth a visit. Paintings, drawings and prints by Canaletto are shown alongside work by his contemporaries, including Sebastiano & Marco Ricci and Francesco Zuccarelli. The stunning paintings give a fantastic insight into the city and culture during the eighteenth century. Make sure to grab the audio as a helpful guide!
If you liked this, you might also like:
Steal her style: Kathryn Thomas
Team ICM: what we're loving this week
Inform | Inspire | Indulge