A delicious pop-up café with an amazing purpose, how you can join Hollywood's biggest stars in the fight for gender equality, the brand to wear this summer and much more... Here's the Inform | Inspire | Indulge round-up.
INFORM: Diary | Hot Topics | Things We Love
FOR YOUR DIARY
Our Table @ The Rocket Man
This June Bank Holiday, Ballymaloe trained chef Ellie Kisyombe is bringing an exciting pop-up café experience to The Rocket Man on Prince's Street in Cork. Our Table is a pop up café with a menu inspired by the different cultures of people currently living in direct provision. The idea is that the menu will inspire discussions about the direct provision system through food. Dishes include barbequed chicken with Peri Peri sauces, Mang'iga (cow legs cooked in spinach with sweet tomato sauce), coconut beef stew and vegetable sides, a selection of red smokey rice, Injera bread from Ethopia and Eritrea, East Central West African salads and Mediterranean salads of quinoa and fig. Dessert includes Algierian chocolate sweets and banana toffee cake. The café will start at 9am on Sunday 3 June and will stay open until 8.30pm. The pop up is part of a larger initiative called Cork Sanctuary Runners which will see asylum seekers, refugees and Irish people running together as one team for the Cork City Marathon. To find out more email Sanctuaryrunners@gmail.com.
THINGS WE LOVE
Get ready for summer garden parties
Stock up on some fun tropical themed accessories ahead of your next BBQ with these affordable buys at Dealz. Going all out? Aldi's bestselling outdoor pizza oven, (€139.99), is available from this Thursday.
HOT TOPICS
Emilia Clarke and Thandie Newton join the Star Wars universe
Missing Harrison Ford's Han Solo? Well there's a new face taking on the wise-cracking role in the stand alone film, Solo: A Star Wars Story. Emilia Clarke plays Qi'Ra, a glamorous and feisty friend from Solo's past and Thandie Newton plays Val, a violent member of Woody Harrelson's thieving crew. In cinemas Thursday.
INSPIRE: Be Inspired | Interviews | Health & Wellbeing
BE INSPIRED
Entertainment industry call on government leaders to tackle poverty
High profile figures including Oprah Winfrey, Meryl Streep, Reese Witherspoon and Amy Schumer were among 140 signatories of an open letter led by the ONE campaign, urging world leaders to strive for global gender equality.
The letter warns that world leaders need to stop overlooking women in poverty and commit to helping every girl get an education. "For 130 million girls without an education. For one billion women without access to a bank account. For 39,000 girls who became child brides today. For women everywhere paid less than a man for the same work. There is nowhere on earth where women have the same opportunities as men, but the gender gap is wider for women living in poverty. Poverty is sexist. And we won't stand by while the poorest women are overlooked," the letter states. "You have the power to deliver historic changes for women this year. From the G7 to the G20; from the African Union to your annual budgets; we will push you for commitments and hold you to account for them." You can add your name to the letter here; the aim is to reach 200,000.
INTERVIEWS
Grace Dyas spoke to us in our last issue about #NotAtHome, an art installation telling the stories of women who have travelled abroad for abortions. Read an excerpt of the interview here.
HEALTH & WELLBEING
Summer Stretch Series, with Gym+Coffee and Laya Healthcare
The Summer Stretch Series is back for 2018, involving 10 free fitness events hosted by 10 different trainers in 10 different outdoor locations. The weekly events kick off on Sunday 27 May and runs each Sunday for two months, finishing on 29 July. The sessions involve a collaborative group fitness workout followed by coffee and chats afterwards.The first event takes place in Dublin and will be led by Anytime Fitness, with the following event taking place in Mayo on 3 June. Keep an eye on gympluscoffee.com for more announcements and register your interest here.
INDULGE: Interiors & Travel | Fashion & Beauty | Food
FASHION & BEAUTY
Zimmermann @ Brown Thomas
For the most dreamy of summer looks, check out the Zimmermann pop-up shop at Brown Thomas. The Australian brand features floaty feminine shapes in beautiful fabrics, with elegant dresses and separates.
Barely there suncare
Want a high SPF without that irritating sunscreen texture? Vichy Ideal Soleil Solar Protective Water Antioxidant SPF30 can be used on the face and body and is an ultra light and fast absorbing spray with a barely there feel. The Antioxidant version contains blueberry polyphenols, which will help target signs of ageing. (€20.95)
INTERIORS & TRAVEL
VOYA has added two summery scents to their collection of candles. The first, Ginger Chai and Mandarin, also contains clove oil and cinnamon, and thus has warm rich undertones of spice. It's a positive pick me up that will encourage a sense of overall well being. The Cedarwood and Bergamot candle, includes invigorating eucalyptus, cedarwood and rosewood for a sumptuous and clean aroma, which will uplift your space. Available 1 June.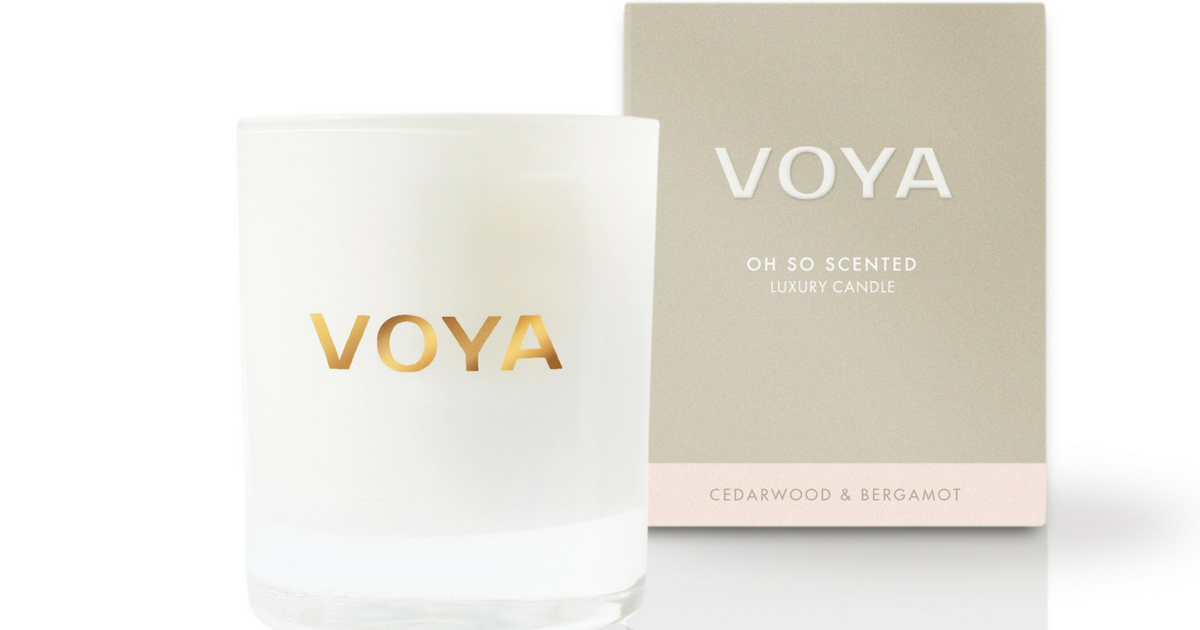 FOOD
Feel thoroughly rejuvenated during a stay at Monart and avail of the dedicated vegan menu added to their à la Carte offering in the restaurant and the Garden Lounge bar. The Michelen-starred restaurant has created delicious plant-based dishes for every course. After starting with vegan breads, an Amuse Bouche and soup, choose between a butter bean salad with avocado, baby gem, heirloom tomato with chili, basil & lime vinaigrette, or a raw vegetable spring roll served with a cashew and tamarind dip. For main course, choose between a lentil & chickpea curry served with coconut rice, a courgetti dish served with olive, artichoke, spinach, cherry tomato and red pepper coulis, or a smoked tofu stir fry served with rice noodles and Asian leaves. Dessert is an exotic vegan passion fruit & coconut pannacotta served with a lychee sorbet. All à la Carte restaurant dinner menus are priced at €45 per person excluding supplements for five mouth watering courses. For further details, see www.monart.ie.
Liked this? Read the first and second Inform | Inspire | Indulge newsletters.
Inform | Inspire | Indulge